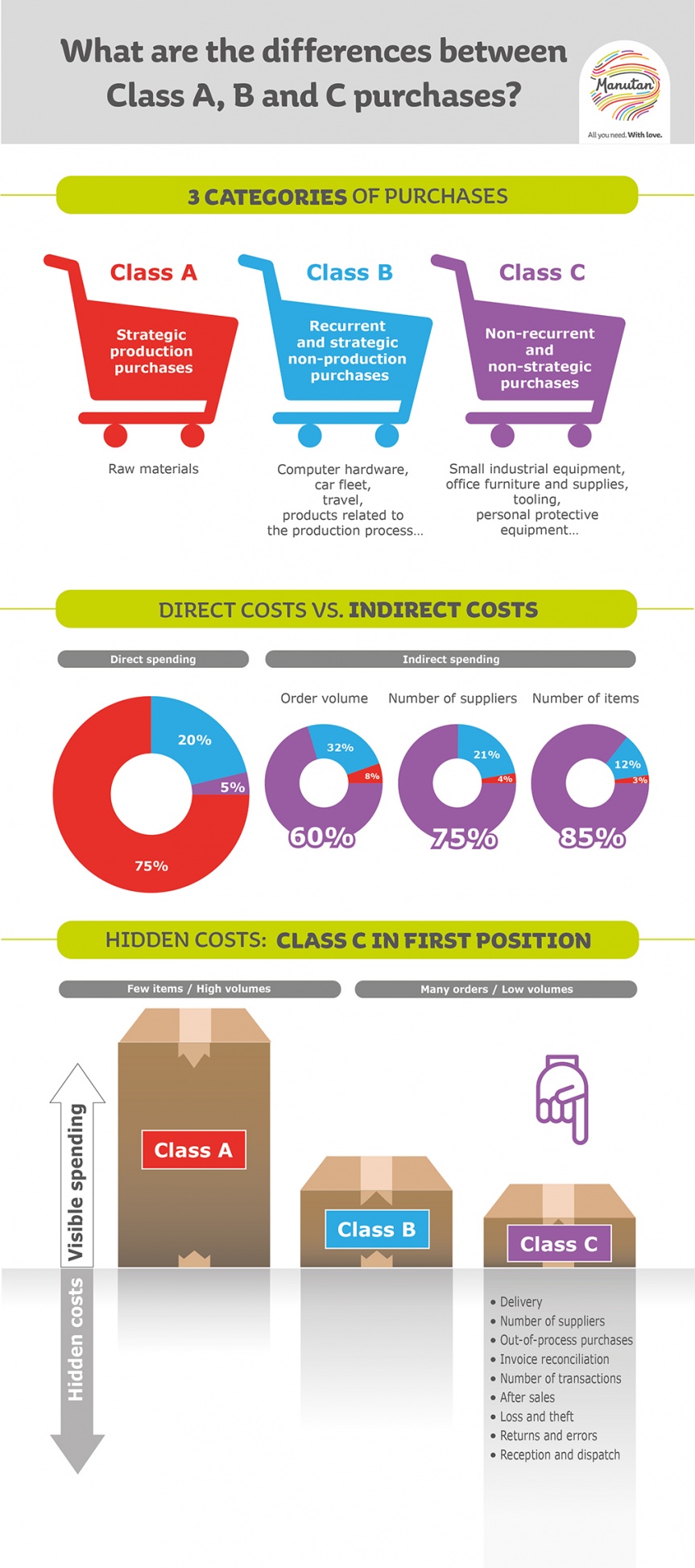 Purchases are often divided into three categories – A, B and C – depending on their nature and function.
Class A purchases are strategic purchases that provide direct input into the production process, such as raw materials. These are now almost always optimised by businesses.
Class B purchases concern products that are recurrent and strategic but not directly involved in the production process (car fleet, travel, etc.). These purchases are also well managed, on the whole.
Finally, Class C covers non-recurrent, non-strategic purchases such as small industrial equipment, office furniture and supplies, tools, PPE*, and so on; one-off purchases that are difficult to predict. On average these represent 5% of a company's purchasing volume but they account for most of the indirect costs (60% of the order volume, 75% of the suppliers, and 85% of the total number of items). The unit amounts involved may be small, but Class C purchases entail significant hidden costs as they are often made outside of any process, by different employees or departments dispersed around the company: orders are duplicated, regularly give rise to errors and returns, etc. Which is why, having optimised their Class A and B purchases, organisations today have everything to gain from focusing on their Class C purchases, with the prospect of improvements in cost reduction, efficiency and competitiveness!
* Personal protective equipment