Creating an electronic procurement process creates value. Companies have clearly realised that digitisation is key to achieving a competitive advantage and saving time. To gain access to negotiated products, customers with an e-procurement system generally chose between a hosted catalogue or PunchOut. But if they do not have an e‑procurement system, other personalised solutions are available, such as the bespoke "ALL4YOU" solution developed by Manutan.

The ideal solution for customers without an e-procurement system
"ALL4YOU is a personalised online ordering solution for our customers without an e-procurement system in their ERP and who are looking to improve and streamline their procurement process," explains Stéphanie Ruffier, Project Manager in the Value-Added Service.
Unlike e-cat and Punch-Out, this tool is intended for customers that:
Do not have an online procurement module.
Own a procurement module that does not communicate between their different sites.

A platform with a wealth of advantages
ALL4YOU is designed like a personalised website for each company and can be accessed via a simple Internet link. Secure access is ensured by means of a username and password for each user within the same company.
The solution can support an unlimited number of users and different invoicing and delivery addresses, making it ideal for both small businesses and large multi-site organisations!
The system is designed to meet our customers' needs:
Entirely free for the customer
A flexible and scalable solution with a quick learning curve
Simple Internet connection to access the system
Totally personalised platform to reflect the customer's organisation (logo, introductory text, number and identity of the users, invoicing and delivery addresses, validation process, etc.)
Furthermore, customers can enjoy the same benefits as a PunchOut system:
Personalised product range according to the terms of the framework agreement
Real-time look-up of products, prices and stock availability levels
Reports on consumption, history…

A dedicated expert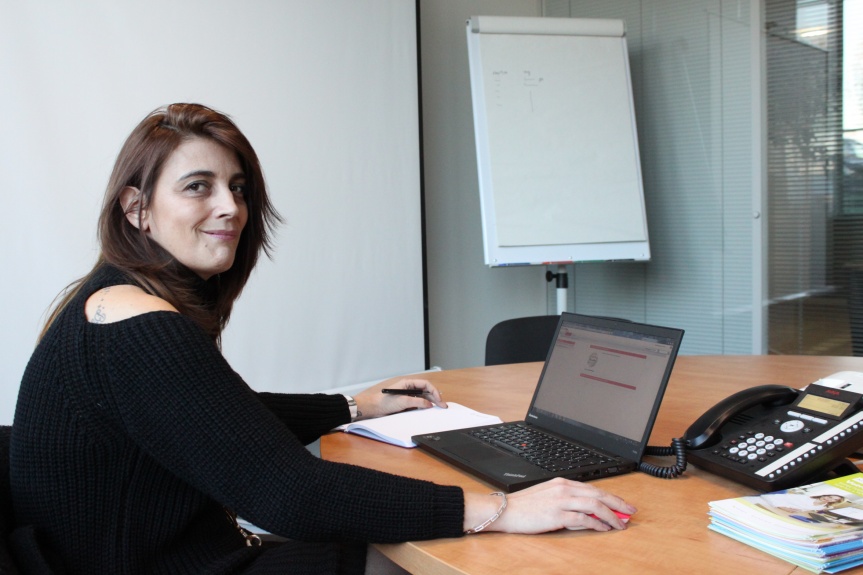 Stéphanie Ruffier, Project Manager at Manutan, supports and guides all companies with this type of project, from installing the procurement solution to providing after-sales service. After retrieving the key information (name, addresses, contacts and specific processes), she creates the platform for the customer.
Due to the tool's especially flexible design, specific modules can be added on. "For example, an additional validation stage can be incorporated to confirm that ordered goods have been received," explains Stéphanie.
"We can also roll out this solution in other European countries after translating the content. To date, ALL4YOU is currently used by our customers' Italian, Portuguese, Spanish, Belgian and Swedish subsidiaries!"
After deploying the solution at the customer's site, which may take between 7 and 18 days depending on the complexity of the chosen options, Stéphanie helps users get to grips with the system. The method used depends on the customer's request: group training with tests, telephone-based sessions, provision of the user guide (link)… No stone is left unturned to satisfy the customer's needs.

At the present time, over 50 companies have installed ALL4YOU. Some organisations consume large amounts of products while others only use the system to look up products and place their order over other channels. This free and scalable solution comes with special support and continues to convince our customers.
Also interested in ALL4YOU and want to find out more?
Then call Stéphanie on +331 34 53 1674 or send an email to the following address: stephanie.ruffier@manutan.fr.