TCO, Total Cost of Ownership, is a concept that aims to analyse the actual cost of a purchase with a chosen supplier, beyond the basic purchase price. TCO brings together all the costs associated with a product or service throughout its life cycle, combining direct costs with indirect or "hidden" costs.
TCO: The history
Some experts claim that the concept dates back to the time of Napoleon, when engineers would try to assess the efficiency of their cannons by analysing their service life, necessary repairs, etc.
One thing is sure: the concept of Total Cost of Ownership was formalised by the US Department of Defence, which wanted to assess the overall costs associated with a defence programme. This project resulted in the publication of a military standard in the late 1990s.
Since then, this method has been used by companies, especially in the industrial sector. Allowing them to calculate the cost of production and therefore determine their margins and sales prices.
TCO: The benefits
According to the latest study conducted by Deloitte, TCO reduction remains a favourite value-creation strategy (for 32% of companies) and is growing — the figure was only 26% last year.
The benefits of calculating Total Cost of Ownership are clear to see:
Grounds for negotiation with suppliers.
Steering tool for optimising direct or indirect costs.
Comparator for analysing the costs of a different product or service.
Decision-making aid for outsourcing/internalisation operations, etc.
ROI (Return on Investment) or ROTI (Return on Time Investment) evaluation aid.
How to calculate TCO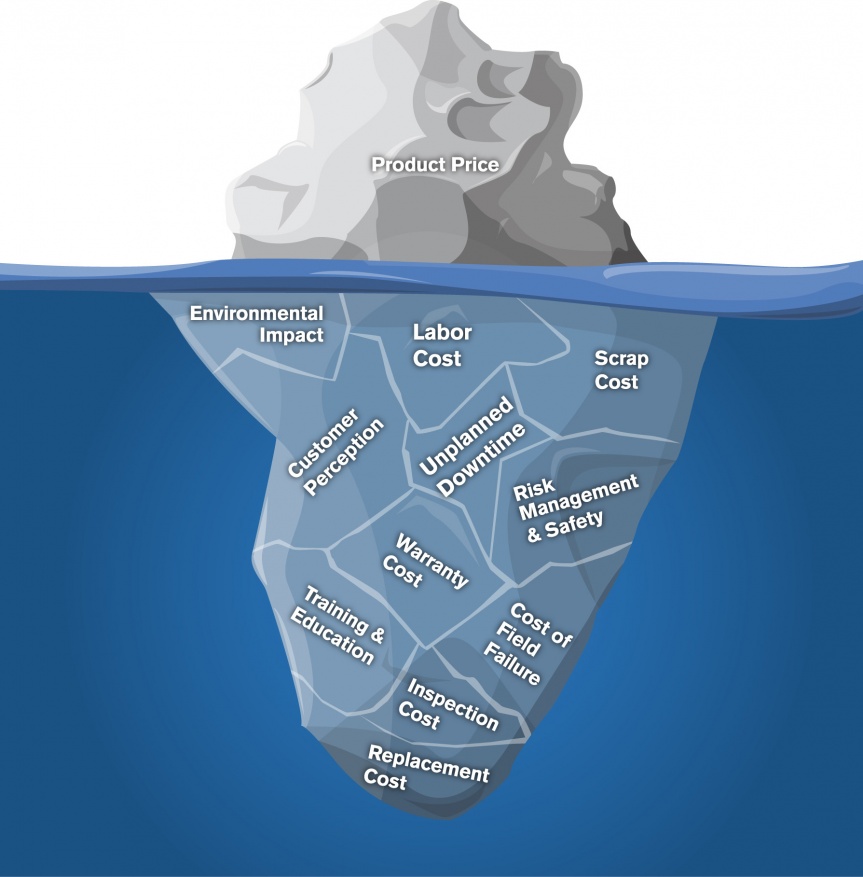 There are various styles for calculating Total Cost of Ownership, depending on the product/service, sector, etc.
"There is no global solution for determining TCO in all purchasing departments. For truly relevant solutions, it is much better to consider the specifics of each activity sector " explained Didier Sallé, President of the Conseil National des Achats Île-de-France (French national purchasing council, Île-de-France region), during a Jeudis de l'Expertise Achats (purchasing expertise Thursdays) event.
Total Cost of Ownership comprises of seven elements in total:
Purchase price: cost price + supplier margin.
Associated cost: transport, packaging, customs duties, payment conditions, etc.
Acquisition cost: operation of the purchasing department.
Ownership cost: stock management.
Maintenance cost: spare parts, upkeep, etc.
Usage cost: value in use, operation, services, etc.
Non-quality cost: deadline compliance, non-compliance processes, etc.
From TCO... to TVO
TCO remains a purely economic approach. Fifteen years ago, Gartner created a new methodology: Total Value of Ownership.
This concept encourages companies to look beyond costs as the main driver of decisions and to include other benefits such as growth, risk management and reduction, sustainability, etc. A calculation style comparable to TCO, but one that includes additional benefits as well.
"The key to successful TCO analysis is ensuring that all company stakeholders are involved, especially when it comes to supporting the finance department" concludes the latest report published by Kimoce.