Based on the current needs of large organisations, the massive amount of data that they generate and our solid experience, Manutan has developed its own methodology for helping companies bring their tail spend under control. Following trials with approximately 50 European customers, the Savin'side approach is now available via a digital application and can be used to save significant money while increasing the competitive advantage.
Why streamline tail spend?
Tail spend are a gold mine for achieving substantial savings. They only represent 5% of a large organisation's global purchases, but they alone constitute 60% of the amount of invoices, 75% of the number of suppliers and 85% of the number of items.
Despite only involving small amounts, these tail spend often incur hidden costs that are far from negligible, which inevitably increases and sometimes exceeds the total cost of ownership (TCO). Savin'side specifically focuses on this often uncontrolled category of purchases.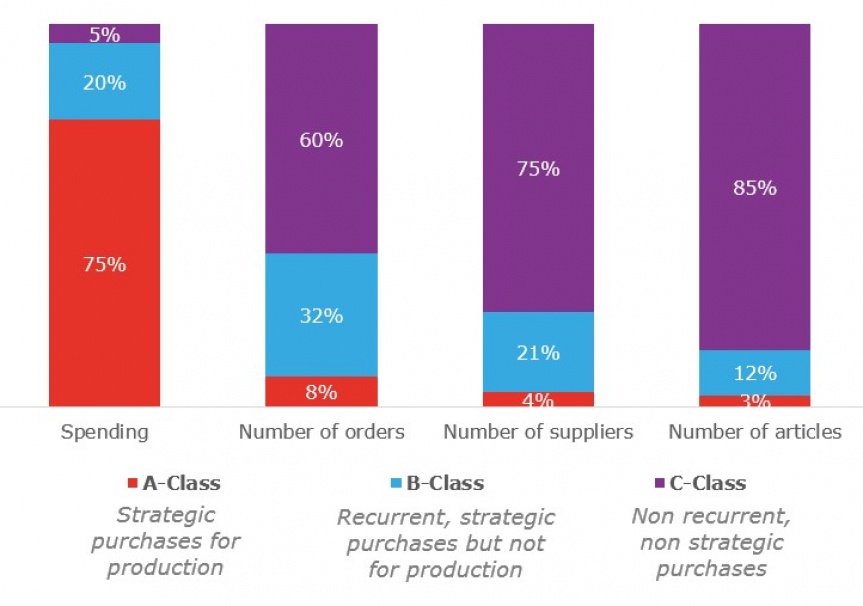 A high value-added service
Savin'side analyses companies' data to identify the different strategies that they can use to streamline their tail spend, as well as suggest improvement plans and quantify the potential savings.
In all, Savin'side takes an in-depth look at six strategies for saving money:
Deploy the agreement: guarantee that all the sites take advantage of the negotiated benefits.
Streamline the product range: propose the solution best suited to requirements by suggesting alternative products at competitive prices and offering the required level of quality.
Reduce the supplier panel: replace a host of suppliers with a single supplier to minimise the number of orders and lower the associated costs.
Digitise transactions: implement an electronic procure-to-pay process (from choosing the product through to invoicing).
Improve the supply chain: enhance the process of making products available to users via such solutions as personalised deliveries and vending machines.
Promote continual improvement: enhance the service rate by eliminating the root causes of any failures.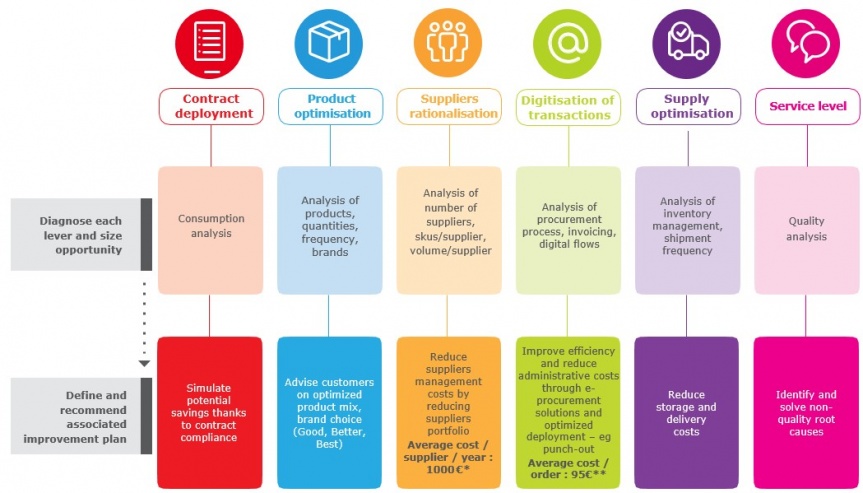 * Manutan internal source
** Source: APECA
An innovative application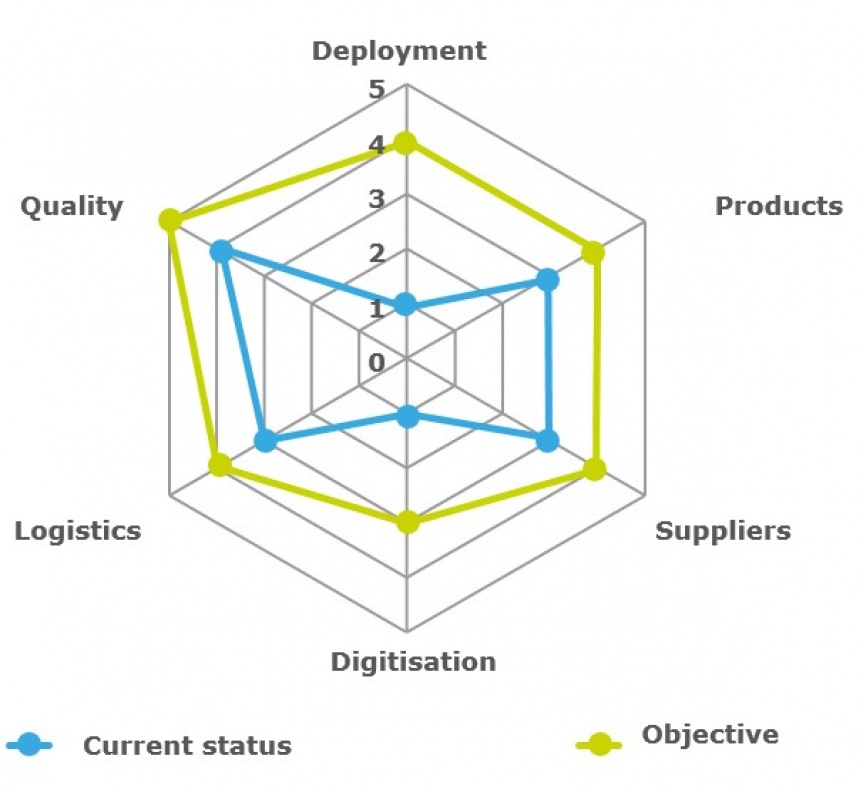 The Manutan Group's Digital Lab has developed the Savin'side application to make the methodology more agile and user-friendly. Companies can use the application to view their level of maturity for each of the six strategies in just a few clicks. The map of their expenditure and the associated opportunities for improvement are now available by appointment with a sales executive or customer project manager.

As you will have guessed, Savin'side aims to reduce the TCO for Tail spend. Each company can raise the productivity bar and ultimately sharpen its competitive edge in France and Europe.

Looking for a free audit? We would be delighted to let you take advantage of the solutions proposed by Savin'side! Simply send me an email at the following address: xavier.laurent@manutan.fr