E-procurement in three steps - infographic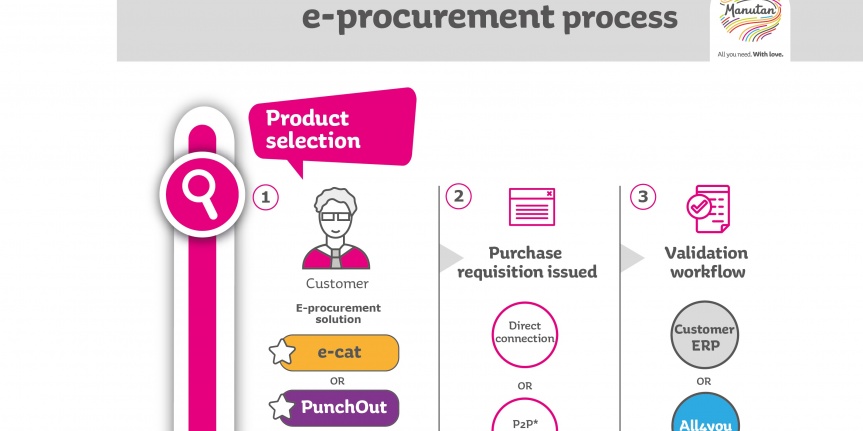 E-procurement solutions are increasingly in demand by large organisations to streamline their purchases. Digitising the three key phases in the procurement process (access to the product range, ordering and invoicing) leads to a simple observation: organisations increase their efficiency and achieve significant financial savings. Take a detailed look at the three major stages and their associated solutions in the infographic.
What e-procurement solutions are available to companies at these three key phases (selecting products, placing orders and receiving invoices)? Digitising the entire process clearly creates value for each stakeholder, both customers and suppliers alike.