back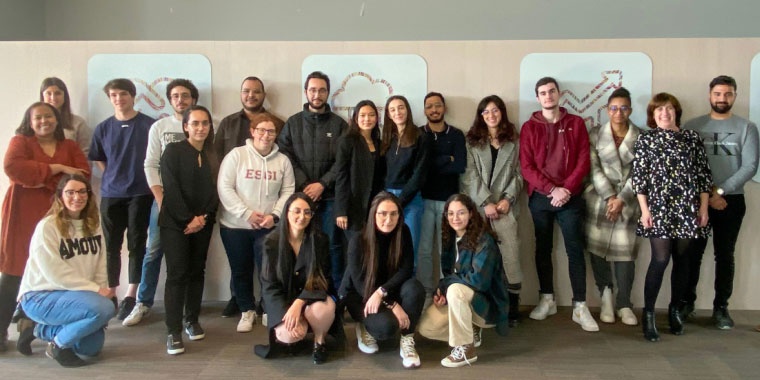 Calling all students, the work-study programme vacancies are open!
13 June 2023
The Manutan Group is launching a major recruitment drive for its future work-study students for 2023/2024. It's an opportunity for every student to join a caring, innovative company and help shape the future of B2B e-commerce. To give you a flavour of life as a Manutan work-study student, Ilef Ben Abid, External Communications Assistant, takes you on a video tour of her daily routine.
She shows us around the modern, comfortable offices, the Sports Centre with its weekly badminton session, the Canteen with its varied, home-made dishes and the Cafeteria with its relaxation area...
Beyond the working environment, Manutan also has a strong corporate culture based on caring, continuous learning and entrepreneurship. We give talented young people an opportunity with motivating and empowering assignments.
Manutan has also been 'Happy Trainees' certified for the third year in a row! In this survey, 97% of our work-study students recommended us to their peers.

So, are you tempted by the Manutan adventure? Find all our work-study vacancies by clicking here.