back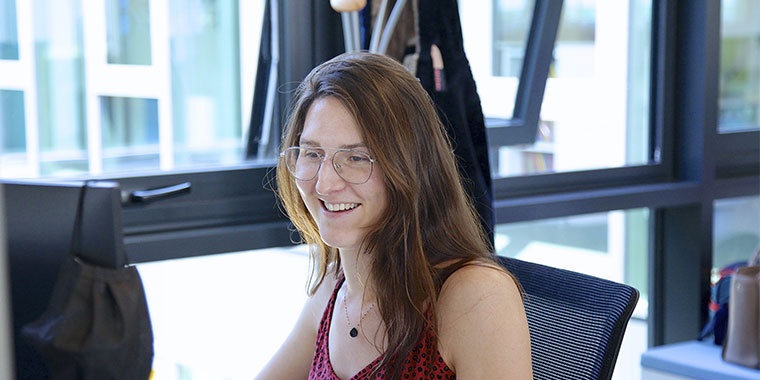 Profile of Paloma Pottier, sales assistant at Pichon
8 November 2021
Paloma Pottier, sales assistant at Pichon, describes the internal transfer opportunities that have featured in her career at Pichon, subsidiary of the Manutan group and specialist in the distribution of school supplies to nurseries and primary schools in France.
Tell us about your career path at Pichon
I joined Pichon in 2010 as a data entry operator. I was soon offered the position of switchboard operator. I really enjoyed that experience: the switchboard remains a showcase for the company, especially as orders were still taken at the counter in those days. It was a very versatile job with administrative work, customer relations as well as training a temp as back up for the summer when the company's business ramps up.After 10 years in that role, it was time to find new challenges.
I started helping the customer relations department with their daily operations and then I was offered the position of sales assistant. That's how I joined the sales department last June, with new tasks that I really enjoy.
Which values are particularly important to you?
Of the the six sentences that illustrate the Manutan group's values, I identify completely with this one: "At Manutan, we are constantly learning, sharing and progressing." I relish change and learning new things! At Pichon, these fundamental values are everywhere: you learn more every day and there is always someone to give you a hand.
What advice would you give to an applicant or colleague to help them flourish at Manutan?
Stay true to yourself! We are all different and I am convinced that we all have something to contribute to the company. As long as you focus on doing a good job, with tenacity, anything is possible.
Would you also like to join a company that is attentive to its employees' career aspirations and cares about their fulfilment? Check out our job opportunities now