back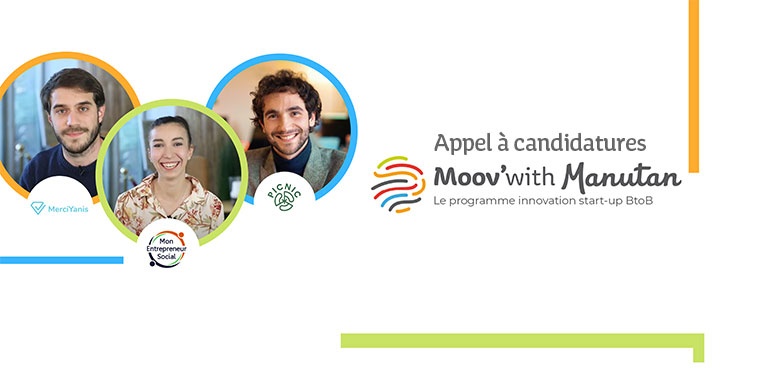 Moov'with Manutan: Call for applications for B2B start-ups
3 May 2022
For the second year in a row, the Manutan group is launching its programme, entitled 'Moov'with Manutan', to support B2B start-ups. This initiative, led in collaboration with Moovjee, aims to support innovative start-ups in the B2B sphere to develop their offering. In this second edition, the time has come for the call for applications from all start-ups that want to challenge their companies and further their ambitions.
From October 2022, the next winners will be hosted for one year at the Manutan Group's European headquarters, enabling them to meet all the contacts they need to develop their project as well as benefit from an advantageous working environment (coworking space, sports centre, media library, and concierge service). They will also be supported by a dedicated team of two business experts to monitor their progress, answer their questions, and put them in contact with their network.
In the previous edition, three start-ups joined the programme: PICNIC, MerciYanis, MonEntrepreneurSocial. Each of them can be proud of what they accomplished, whether through fund-raising, gaining a reputation, or integrating their products in the Manutan range!
Are you a young entrepreneur developing long tail spend (also known as class C) products (office and working from home, warehouse, industrial supplies and tools, etc.) or innovative services for companies and would you like to be part of this wonderful venture?
Don't hesitate to apply before 30 June 2022.
Passionate about entrepreneurship and innovation, the European leader in B2B e-commerce is proud to highlight tomorrow's ambitious projects, by creating strong and inspiring collaborations.