back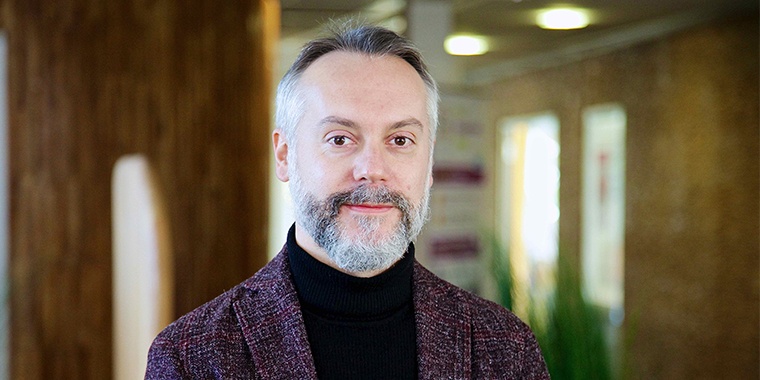 Emanuele Bora
HR Manager for southern Europe and HR & organisation projects manager
Manutan Group
Emanuele Bora, Human Resources Manager for southern Europe (Portugal, Spain, Italy and Switzerland) and Human Resources & Organisation Projects Manager for the Group tells us about his international career.
What has your journey within the Manutan Group been like?

As I love travel, I've always been looking for international experiences in my career. That's why I joined the Manutan group in 2017 as Human Resources Manager for the Northern, Eastern and Southern Europe zone.
Following organisational changes, I came to work on transformation projects, in particular for the Marketing and e-Commerce organisation. This opened up the scope for me to join the Group Human Resources team, while keeping my job as Human Resources Manager for the southern countries.
What are your everyday tasks?

Locally, I apply the Human Resources policy and strategy. There are extremely varied tasks (career development, recruitment, crisis management with Covid-19, etc.). To accomplish them, I work with the divisions, financial departments and the communication representatives for the different countries.
At Group level, I rethink the integration process and work to draft our 'Human Resources Playbook' to communicate better about what Human Resources does.
What values do you find in the company?

At Manutan, we speak to each other as equals and allow room for mistakes. This is a reality that I see every day: every employee can express their ideas, questions or needs, knowing that people will listen to them, without judgement. On my own level, I've always felt free to share my opinion. But that's the same for everyone! We also have interns who play an active part in meetings with managers.
What advice would you give to an applicant or colleague to help them flourish at Manutan?

I'd say that they have to be curious, love diversity and have the courage to express themselves. The opportunities are open to all! To take full advantage, every employee must play an active part in their own destiny, remain attentive to company news and be prepared to pack their bags
Would you also like to join a company that listens to its employees and offers international opportunities? Check out our job opportunities now.