back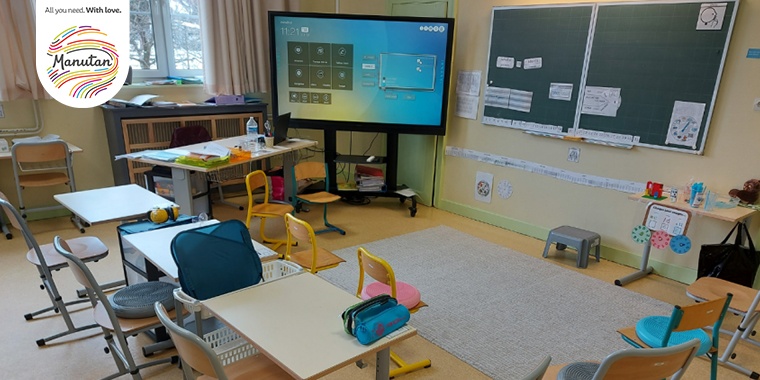 Manutan Collectivités equips the first Autism Elementary Teaching Unit in Moselle
17 June 2021
For the 2020-2021 return to school, the Jean Monnet Elementary School in Rohrbach-lès-Bitche opened an Elementary Teaching Unit for children with autism spectrum disorders. As part of the 2018-2022 national strategy for autism, this unit is a big first for the Moselle department. The 3S Group, which is in charge of this project, got Manutan Collectivités involved to equip the spaces.
Autism Elementary Teaching Units (UEEA - Unités d'Enseignement Élémentaire Autisme) are medical educational sector classes set up in ordinary schools. The children in these classes are aged between 6 and 11 years and have autism spectrum disorders (language difficulties, attention deficit, etc.). By adapting to their environment, these units aim to mobilise their learning, independence and socialisation skills. Eventually, the aim is for them to be able to reintegrate in their ordinary classes.
To fit out these spaces, furniture adapted to the children's sensitivities is needed. This is why the medical social organisation contacted Manutan Collectivités to furnish the two connected classrooms for school teaching and medical educational work. Since the purpose of this unit is to accommodate around ten children of different ages, modular furniture is preferred as the table and chair heights can be adjusted to suit needs.
Today, the unit is supporting eight children in their school career and preparing to receive new pupils in the fall.
Manutan Collectivités is proud to have taken part in this innovative and inclusive project serving those who serve others.