back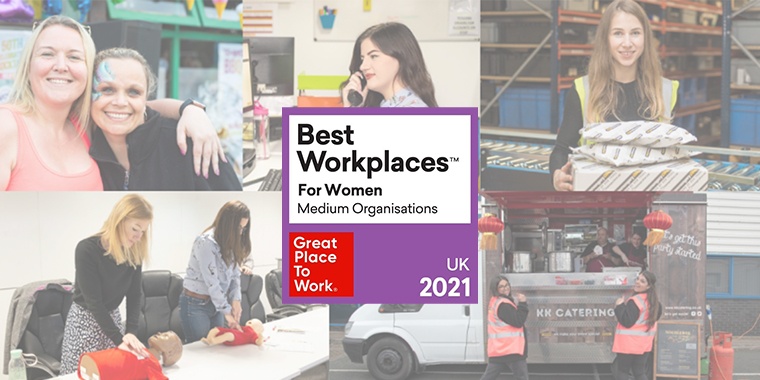 IronmongeryDirect has been listed as one of the 'Best Workplaces For Women UK 2021'
20 July 2021
After being listed as one of the 'Best Workplaces UK' for two years running, IronmongeryDirect has made its way onto the list of 'Best Workplaces For Women UK 2021'. This achievement was an exciting new development for the company, a UK subsidiary specialising in the distribution of ironmongery and associated products to tradespeople. The listing has strengthened the company's image as a socially responsible employer that performs well in terms of gender equality in the workplace.
For the first time in its history, IronmongeryDirect has been recognised as a great place to work for women by the Great Place To Work® institute. The company has thus made its way onto the list of 'Best Workplaces For Women 2021' at position number 32 in the '51 to 250 Employees' category.
This achievement is based on several criteria including women's representation in the organisation, including in management positions, the responses of female workers in the annual Great Place to Work survey and the implementation of strong, proactive practices to promote gender equality at work.
Lea Stevens, Director of Human Resources and Communication at IronmongeryDirect notes that, 'IronmongeryDirect continuously seeks to develop a healthy corporate culture in which each employee feels confident and valued. We are committed to everyone achieving their full potential, whatever their gender or position.'
This wonderful achievement embodies IronmongeryDirect's determination to promote inclusion and diversity, creating value and improving performance! It represents another step towards achieving the mission of the Manutan Group (IronmongeryDirect's parent company) : 'Entrepreneurship for a Better World'.