back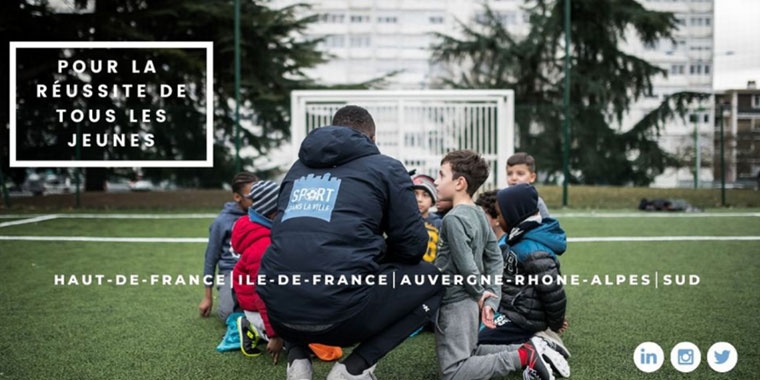 The young people of the French charity Sport dans la Ville come for a day's immersion at Manutan
9 December 2021
As a partner of Sport dans la Ville, the Manutan group would like to contribute to the success and professional integration of young people from priority neighbourhoods. In this approach, around thirty young members of the charity, aged 17 to 25, learnt about the business world at the Manutan headquarters at the end of October.
This was only the first foray for Sport dans la Ville and Manutan in organising meetings surrounding employment and sport. It was the ideal opportunity for these young people to make a first step into the professional world and form their first business contacts.
For this edition, the charity members were invited for a day's total immersion. The latter had the opportunity to talk to Antoine Compin, Managing Director of Manutan France, Fabrice Gicquere, Customer Relations Director in charge of Projects, Methods and Training for Manutan France, as well as the various employees who spoke passionately about their jobs (IT, logistics, marketing, etc.). There were also more relaxed moments during the day, with sports activities and a site tour on the programme.
The European leader in B2B e-commerce is proud to defend its inclusive values by promoting equal opportunities, in echo of its mission: "Entrepreneurship for a Better World".