back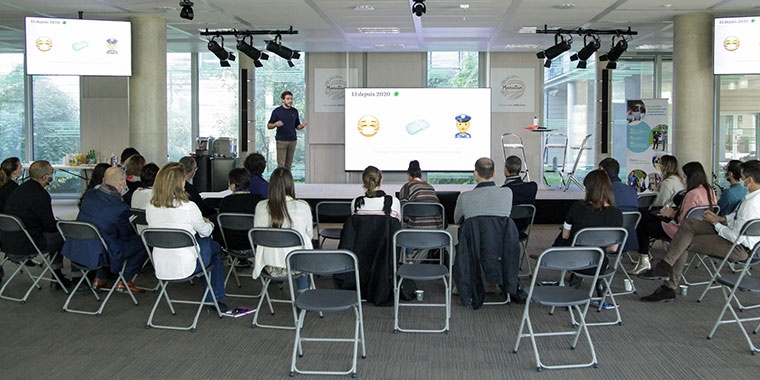 The "Moov'with Manutan" adventure has begun!
28 October 2021
On 14 October, Manutan officially launched the "Moov'with Manutan" programme which aims to support innovative start-ups in the B2B sphere to develop their offer for one year. This kick off, which took place in the heart of its European centre in Gonesse (Île-de-France), featured meetings and exchanges with the co-founders of the three winning start-ups: Raphaël Brochard (PICNIC), Guillaume Blanc (MerciYanis) and Nora Ait-Abdellah (Mon Entrepreneur Social).
Alongside a handful of Manutan business experts working at Manutan and the Moovjee team, the co-founders of each start-up met their sponsors: members of the Manutan teams. After a welcome speech, each company introduced itself. The entrepreneurs pitched their business plan while Manutan explained its history as European leader of B2B e-commerce.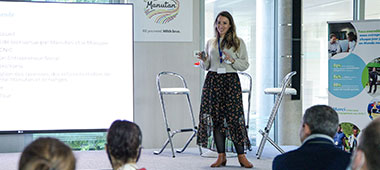 The guests continued their discussions around an informal lunch, then a site visit.
To close the event, the co-founders of the three start-ups and their sponsors came together for an initial work session. It was an opportunity to address the hosting programme, each start-up's objectives and their needs in terms of support in more detail.
After this day of sharing, the participants were boosted for their respective projects! A wonderful human experience has begun, putting a spotlight on responsibility, innovation and the entrepreneurship of tomorrow.