back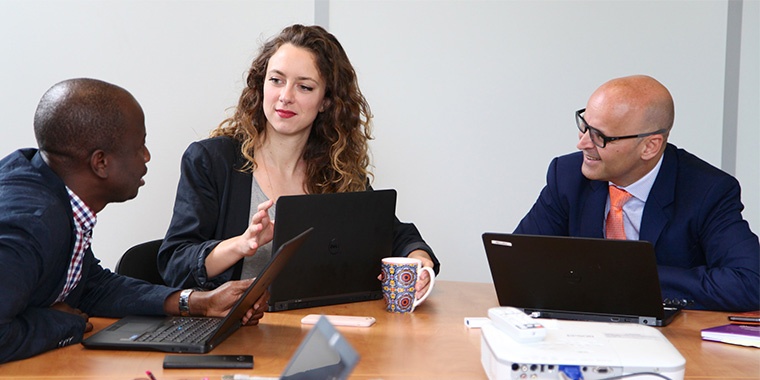 The Manutan Group Purchasing and Sourcing Department: a passionate team!
5 February 2021
At Manutan, the Group Purchasing and Sourcing department is a 20-strong team of dedicated, responsive and motivated individuals. To succeed in their duties, they take care to identify the best suppliers to satisfy the expectations of internal and external customers.
Cross-departmental expertise

The Group Purchasing and Sourcing department unites a variety of complementary professions: buyers, discounts coordinator, legal compliance officer, product documentation managers and purchasing assistants. Together, they help to accomplish a wide range of missions, covering not only the implementation of the Group Purchasing and Sourcing strategy, but also the CSR strategy (Corporate Social Responsibility), negotiation of purchasing terms and conditions, prospection and managing the supplier relationship, along with ensuring compliance with legislation and regulations.

The team also takes part in projects that truly add value to the Group:
The implementation of long-term partnerships that reward suppliers who have been successful in adapting and contributing to the mutual development of our Group and their company
Improving the satisfaction of all suppliers thanks to the "With Love Supplier" survey, which measures the quality of our relationship with suppliers and enables us to establish corrective measures where required
The organisation of supplier events* that create dynamic collaboration with our suppliers while offering our sales teams the opportunity to discover new products
As you can see, purchasing requires a 360° view, which also considers all the specific features of the European countries concerned in our Group's operations.

Great teamwork

To carry out their multiple tasks, Group purchasing and sourcing constantly interact with many other departments in our organisation, to draw from their skills as well as take their expectations into account.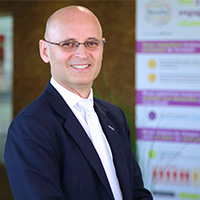 Jean Christophe Gac, Group Purchasing and Sourcing Director, adds: "Purchasing is a comprehensive, demanding and fascinating line of business. Qualities such as committed, good listener, responsive, determined, empathic and rigorous are key to thriving in this department. Not to mention solidarity and benevolence, which are essential because purchasing is above all teamwork!"
To conclude, Group Purchasing and Sourcing is a rich professional adventure, founded on a real cohesion with all relevant parties. Discover the current vacancies in this department.

*Events that bring together Manutan's main suppliers