back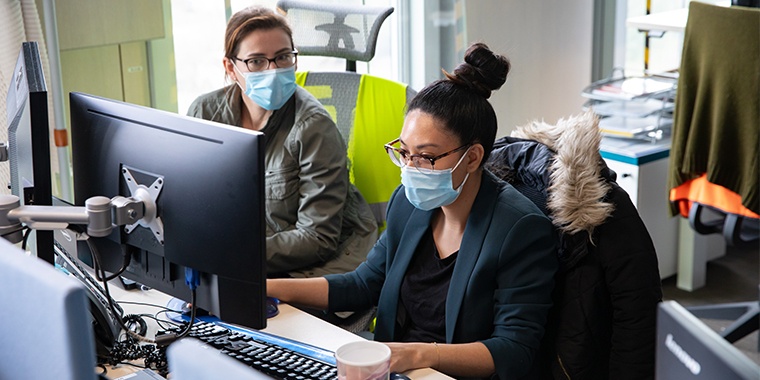 National Key Account Managers: the coordinators of the sales relationship
28 April 2021
At Manutan France, the National Key Account Managers department supports Major Accounts customers (CAC40 and SBF120) while promoting the "Enterprising for a Better World" project and the corporate culture.
This department of around 10 employees specialising in particular business sectors, has the role of sustaining partnerships with Very Large Companies* by discussing their needs and by establishing a privileged customer relationship, in order to define growth drivers using a win-win approach.
A National KAM acts as an adviser or even an ally to the buyer. Together, they define a strategy based on the Savin'side® methodology to optimise class C purchases** . The put in place an action plan and monitor its implementation, in accordance with the established backtiming. A National KAM aims to have a good understanding of the expectations of Manutan customers, in particular by have a close relationship with them.
National KAMs, true coordinators of the sales relationship, collaborate on a daily basis with a project team made up of Regional KAMs, Customer Success Managers, sedentary salespeople, customer marketing and the tender team.
| | |
| --- | --- |
| Mourad Ezzouitini, responsible for national sales, adds: "We have to be forward-thinking today and mobilise our network in order to respond to the exciting challenges that lie ahead and to embody the KAMs of the future!" | |

Adapting in a growing sector, National Key Account Managers play a key role in terms of the customer relationship, which is central to our corporate strategy. Discover the current vacancies in the Manutan Group!
*Very Large Companies means companies that have over 5,000 employees and generate a turnover of over 1.5 billion euros.
**Class C purchases are all the products, goods or services purchased by a company to ensure it runs smoothly, but which it does not consider to be strategic.