back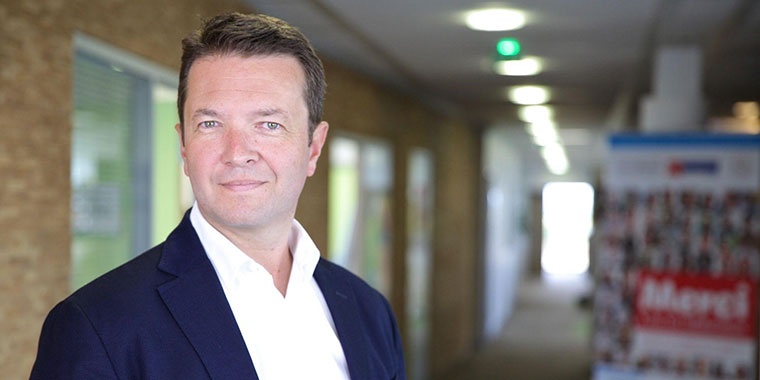 Alexis Clarke appointed Marketing and Technology Director of the Manutan Group Member of the Board of Directors
2 November 2021
Gonesse, 29 October 2021 – Manutan, the European leader in B2B e-commerce specialising in the distribution of equipment and supplies to businesses and local authorities has appointed Alexis Clarke as Group Marketing and Technology Director.
Alexis Clarke, a graduate of the EDHEC Business School and holder of a Master's degree in Marketing, began his career in the Redcats group and then Camif before joining the Staples group in 2001 where he held several positions: Purchasing and Merchandising Manager, Customer Relationship Management Director, European Category Manager.
In 2009, he became the General Manager of Bernard S.A, a subsidiary of Staples specialising in hygiene and cleaning product e-commerce in France and Belgium.
In 2013, he was promoted to European Programme Director at the headquarters in Amsterdam.
In January 2015, Alexis Clarke joined the Manutan group as Product Marketing and Purchasing Director, and was given responsibility for the supply chain in 2018. In this capacity, he joined the Group Management Board and and participated in strategy development.
In 2020, he also took on responsibility for Quality and was appointed Chief Operations Officer.
Rich marketing and e-commerce expertise serving the Manutan group!
With over 20 years' experience in marketing, in particular in the B2B furniture and equipment distribution market, and an in-depth knowledge of digital technology, Alexis Clarke was appointed Marketing and Technology Director on 1 October 2021.
"I am delighted that the management of Manutan, the European leader in B2B e-commerce, is continuing to put its trust in me with this strategic position, which comes with strong ambitions. This appointment gives me the opportunity to continue my involvement alongside the management team", comments Alexis Clarke.
To carry out his new role, Alexis Clarke is supported by a team of over 300 employees located centrally and in the European subsidiaries.
His priority will be to define and implement a growth strategy centred on the customer experience, by mobilising the marketing and technology teams around a shared vision and roadmap.
Alexis Clarke succeeds Julie Dang Tran in the Marketing Department and Henri Adreit in the Business Technology Department.
"I believed in the coherent and ambitious plan to bring together the strengths of the Marketing and Technology teams under a single leadership. This will enable us to speed up the implementation of Manutan's strategy by relying on investments, resources and innovative solutions", points out Alexis Clarke.