back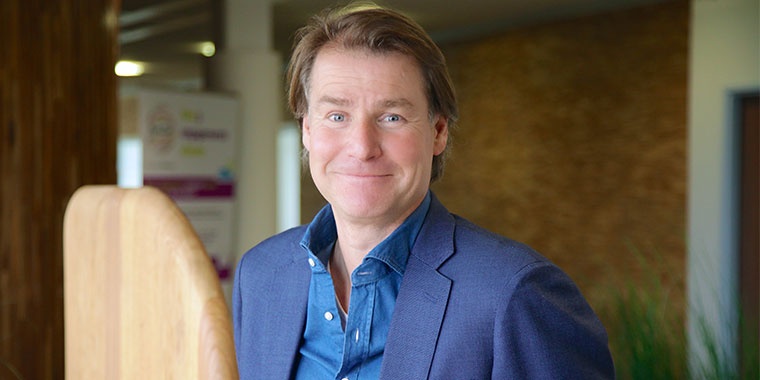 Marco Verdonkschot named as Director of Operations and Member of the Manutan Group Board of Directors
4 November 2021
Gonesse, 4 October 2021 – Manutan, the European leader in B2B e-commerce specialising in the distribution of equipment and supplies to businesses and local authorities, has appointed Marco Verdonkschot as Group Director of Operations.
Having obtained an MBA from the University of Nyenrode (Netherlands), Marco Verdonkschot started his career in management consultancy, specialising in organisational design, change and efficiency, with the HayGroup.
In 1998, he joined General Electric, where he worked in several management positions in Europe and in the US. He oversaw the company's transformation, moving from national structures and processes to European ones. He was then put in charge of their customer relationship management.
From 2004 to 2012, Marco Verdonkschot joined the cleaning and hygiene sector, working for family companies Diversey and SC Johnson Professional (2016-2017) in several commercial and general management positions with European and worldwide responsibilities.
In 2013, he joined Staples Europe as Director of Transformation and Operations to support the centralisation and digitisation of European activities.
In May 2019, Marco Verdonkschot joined the Manutan Group as Managing Director of the Traders Division, including IronmongeryDirect and ElectricalDirect (a division that is currently only active in the UK market). In 2020, he was also made responsible for all of Manutan's other UK subsidiaries, or four entities in total: IronmongeryDirect, ElectricalDirect, Rapid Racking and Manutan UK.
A wealth of international expertise for the benefit of the Manutan group!
A polyglot with almost 25 years' experience of managing operations for major international groups, particularly in B2B markets, Marco Verdonkschot was appointed as Group Director of Operations (chief operating officer) on 1 October.
He is responsible for the development of the Manutan product and service offer and the full supply chain process, from procurement, through storage, to delivery to clients throughout Europe. In addition to this recent appointment, he is staying on in his role as Managing Director of the Traders Division. He is also an integral part of the Group Management Board taking part in the development of the ETI strategy on a European level.
"The new responsibilities entrusted to me by the management of the family company are a real show of long-term trust! By adding this role to my current duties, the Group is offering me the opportunity to continue my involvement in pursuing ever bolder challenges!" comments Marco Verdonkschot.
Marco Verdonkschot is supported by a team of over 400 employees to carry out his new responsibilities: 200 category management positions - pricing, purchasing and supply chain - and 200 with the Manutan Traders division.
His role is essentially to :
guarantee product availability;
ensure that customer orders are delivered as promises;
extend and optimise the product and service offer across all European markets in which Manutan is active by improving digital content and resources to support the growing number of online transactions;
considerably increase the proportion of "responsible products", in line with Manutan's CSR goals;
support the development of his team to continuously improve employee performance and help them progress in their careers.
Marco Verdonkschot will continue to report directly to Xavier Guichard, CEO of the Manutan Group.
"Developing our product and service offer to respond to our clients' long-tail supply needs and to deliver their orders flawlessly across all markets in which we operate, these will be some of the priorities on my Manutan roadmap!" concludes Marco Verdonkschot.