back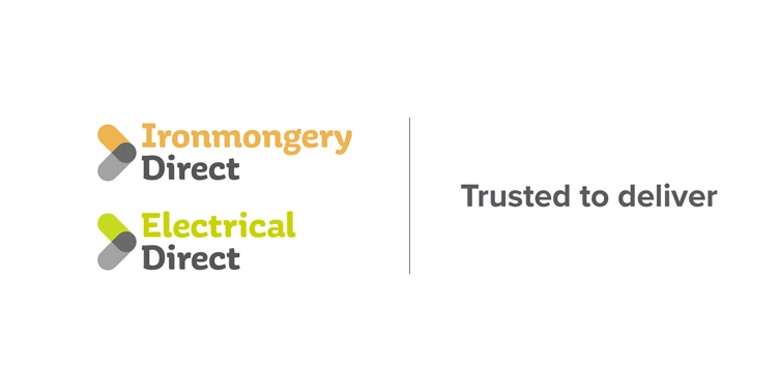 IronmongeryDirect & ElectricalDirect Unveil Brand New Look
26 March 2021
Here at IronmongeryDirect and ElectricalDirect, we've been working hard behind the scenes on our company rebrand, encompassing everything from a new strapline and logos, to refreshed and improved websites. As of Monday 22nd March, we're delighted to announce the official launch of our new identity and share the results with you. Read on to find out more!

As a business we are always looking ahead and believe that it is important to adapt and evolve with the changing times. Our existing logos were produced over 10 years ago and with that in mind, we strongly felt that we needed to better express what we stand for today, as well as evolving a modern new look to roll out across the many communication channels and touchpoints we now have with our customers. Most importantly, we wanted to reflect our commitment to our customers, being at the very heart of what we do.
The journey we have been on as a business has been bought to life in a supporting video, to not only launch the new branding, but to ensure we effectively communicate that we are still the same company, with the same values and passion for customer excellence. Check it out below!
We believe in forward thinking and our new logos reflect just that

Our new logos incorporate a modern design with a fresh colour palette, utilising a selection of the Manutan Group colourways to align us more closely, as well as a new strapline that better supports our updated identity in reflecting the businesses' ongoing dedication to delivering the best customer service in everything we do.
Our new strapline - 'Trusted to deliver', both reflects the decades of experience we have supplying to the trades and underpins our ongoing commitment to always delivering the best customer experience. This is supported by five key concepts that form our NEW promise to customers:
Trusted to deliver what customers need, when they need it
Trusted to deliver quality service
Trusted to deliver quality products
Trusted to deliver stress-free shopping.
Trusted – based on thousands of Trustpilot reviews
Digital Updates

As well as implementing a refreshed design inline with our new brand identity, we've also redesigned the navigation by featuring a 'pop-out' side menu, enabling customers to easily filter their selection by range or brand, as well as promoting our new products, free catalogue and blog content. Our focus has always been to ensure customers can find what they need, and get it delivered exactly when needed as easy as possible. With that in mind, we've enhanced our websites so users have all the information they could want right at their fingertips. We have also made improvements to ensure it is just as easy to use on site from a mobile device, as it is from a computer in the office or at home.

Launch Activity

Our initial focus is rolling out the new branding on customer facing items, across all core communication channels including our websites, catalogues, direct mail campaigns, emails, and social media. To support and reassure customers that we're still the same trusted company with the same values, we devised an omni-channel launch campaign consisting of trade and local press advertising, outdoor advertising, PR, as well as display and social ads.
For the non-customer facing elements, these will be rolled out across the business as quickly as possible in the coming months.

Check out our new look websites and find out more at www.ironmongerydirect.co.uk/promise and www.electricaldirect.co.uk/promise