back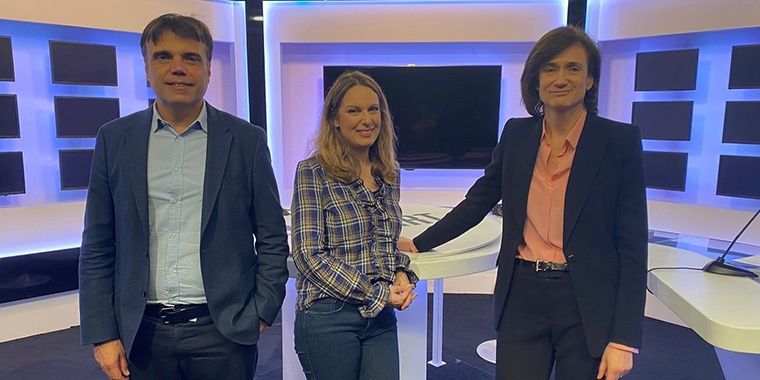 Responsible purchasing as the focus of the new SMART@WORK programme
18 February 2021
Aired on BSMART, the 'SMART@WORK' programme addresses a flagship issue facing companies today: responsible purchasing. To discuss this theme, the host Aurélie Planeix welcomes three guests, including Pierre-Olivier Brial, Deputy Director-General of the Manutan group, as programme partner.
Alongside Aurélie Planeix and Pierre-Olivier Brial, two experts join the discussions:
Pierre Pelouzet, Chairman of the Observatoire des Achats Responsables (Responsible Purchasing Observatory)
And Caroline Tissot, General Purchasing Director for the Accorhotels group
Pierre Pelouzet opens the discussion by sharing a definition of responsible purchasing that he is particularly fond of: "it's a purchase where you ask questions before making it." In response to strict regulations, deep convictions or growing demands from their customers, many companies now incorporate responsible purchasing in their strategies. According to the latest annual ObsAR study, three quarters of those surveyed state that they have put in place a responsible purchasing policy in their companies, including a growing share of SMEs (small and medium-sized enterprises) and VSEs (very small enterprises) in comparison to previous years.
Pierre Pelouzet and Pierre-Olivier Brial are convinced of the need to review the notion of total cost of ownership (TCO). According to them, this total cost must account for other aspects such as sustainable use, safeguarding employment and respect for the environment. All with the aim of giving back meaning to purchasing and ultimately, as Pierre-Olivier Brial recalls, "raising the customer's awareness to let them choose".