back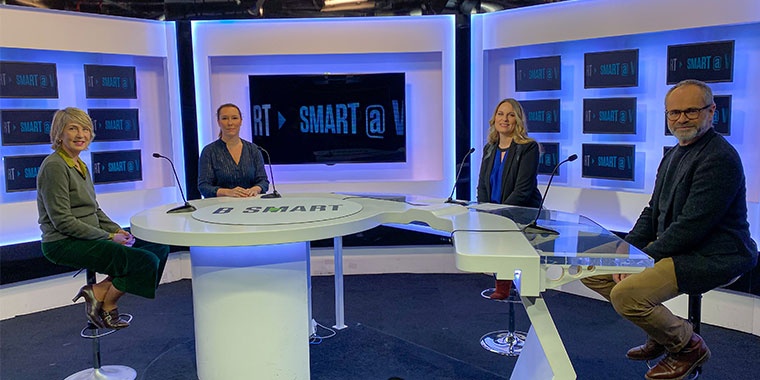 SMART@WORK: career accelerators in the spotlight
17 December 2021
Broadcast on the BSMART television channel, the latest SMART@WORK programme takes a look at career accelerators. From internal mobility to intrapreneurship*, companies have different drivers to promote employee engagement and one's own performance.
Journalist Aurélie Planeix welcomes the following guests to the studio:
Véronique Bouchard, professor in strategic management and intrapreneurship at EM Lyon
Marie-Anne Teissier, co-founder of Neoness
Xavier Laurent, Director of Mergers and Acquisitions for the Manutan group
As the founder of the intrapreneurship institute, Véronique Bouchard is convinced of the benefits of this practice: "There are more and more large and medium-sized companies that encourage intrapreneurship because it responds to human resource challenges surrounding the engagement, motivation and retention of talent as well as business challenges relating to innovation."
For these managerial practices to work, experts agree to say that there must be a suitable company culture. While Xavier Laurent values risk-taking, Véronique Bouchard recalls the importance of a climate of trust, based on transparency and accessibility. For Marie-Anne Teissier, these initiatives also need to be framed: "we have very pragmatic project management methods through which we train all the project leaders."
Finally, seizing these career accelerators depends on each person's motivation. Xavier Laurent recommends that we should ask: "how can each of us, irrespective of our status, take some responsibility for our own careers?"
*Intrapreneurship refers to being an entrepreneur within your company, i.e. leading and developing an innovative project (product, service or activity, etc.) at your own initiative which serves your organisation's vision.