back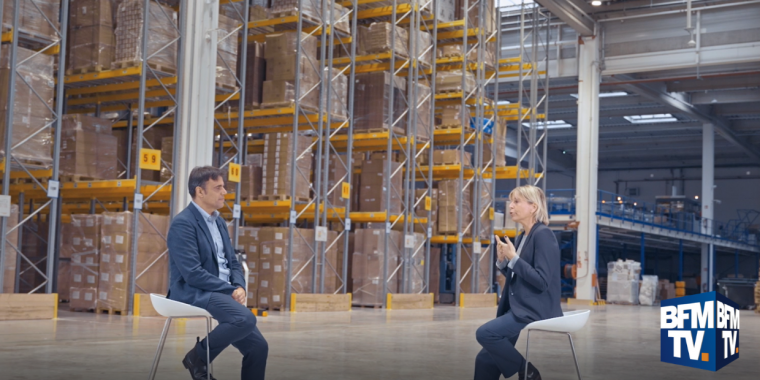 Manutan shares its vision of Well-working on the French channel BFMTV
15 February 2021
From 15 to 26 February 2021, watch the interview with Pierre-Olivier Brial, Deputy Chief Executive Officer of the Manutan Group, every day at 12:55 p.m. and 7:45 p.m., on 'Well-working'.
In a minute-long interview, Pierre-Olivier Brial explains how the Manutan group, a French medium-sized family business and European leader in BtoB e-commerce defends 'Well-working'. This vision of work aims to combine company performance with employee development. For Manutan, this consists of "offering innovative purchasing and fit-out solutions and quality products that save time and money and give peace of mind."

At a time of global crisis with remote working spreading across the whole world, the challenge of 'Well-working' holds great importance. This is an opportunity for us to question the meaning, role and environment that we want in our work, every day.