back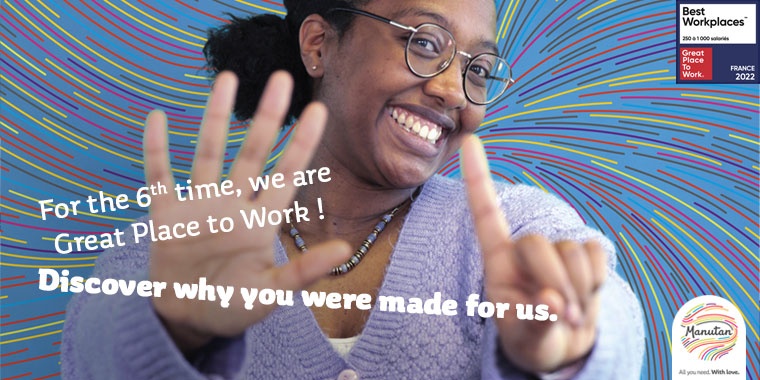 Best Workplaces 2022 Manutan, a company that is a great place to work and has won over its employees
6 April 2022
Manutan, European leader in B2B e-commerce specialising in the distribution of equipment and supplies to companies and local authorities, has been recognised in 2022 for the 6th year in a row by the Great Place to Work® Institute. The group occupies 19th place in the 'Best Workplaces' France listing this year, in the companies with 250 to 1,000 employees category.
Taking part in these awards, that recognise the best companies for their quality of life at work enables Manutan to assess its employees' satisfaction with the company's culture, and the new practices established to respond to the many changes in the work environment (teleworking, flex office, etc.). The survey carried out by Great Place To Work, also enables it to identify and put in place optimisation measures based on the results obtained.
This reward reflects Manutan's culture of goodwill, as it is keenly focused on its employees' well-being and professional development. Aware of its teams' real need for meaning and fulfilment at work, the company offers a dynamic working environment in an exceptional setting on its European campus (coworking spaces, company canteen, media library, sports centre, caretaker services, etc.). At the same time, it is committed every day to meeting the teams' new expectations through innovative managerial practices to develop, engage and unite all the employees!
Obtaining this recognition for the 6th year in a row illustrates Manutan's consistency and the importance placed on enhancing the employees' experience, as they are true drivers of development and dynamism for the Manutan Group.