back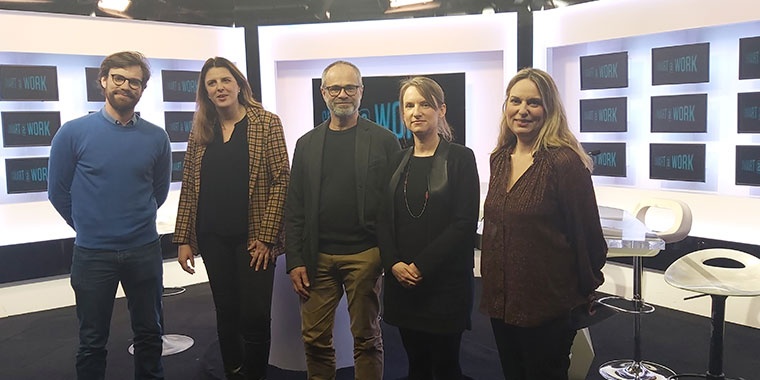 The SMART@WORK programme explores the circular economy
24 March 2022
Aired on the BSMART television channel, the latest 'SMART@WORK' programme looked at the circular economy. Aurélie Planeix, journalist and presenter, welcomed four guests, including Xavier Laurent, Manutan Group Director of Mergers & Acquisitions, and Pierre-Emmanuel Saint-Esprit, Co-Founder and Deputy Managing Director of Zack, the start-up specialising in the circular economy which is now part of the Manutan Group.
Also in the studio were:

According to Emmanuelle Ledoux, the circular economy is an old concept that became part of the debate again in 2010. She recalls that the circular economy is not only about recycling but consists of "decorrelating the use of resources from growth and not wasting".
Although the circular economy is relatively developed on the B2C market, the B2B market also has wonderful potential, in particular by creating stocks of products to recondition. Xavier Laurent is convinced of the benefits of introducing circular services to Manutan's offer: "it will become impossible to sell new products without caring about the products that will be replaced." This is why the European leader in B2B e-commerce has recently acquired 80% of Zack's shares. This French start-up aims to fight waste by giving a second life to all companies and local authorities' used electronic products.
However, there is still a real issue involving products' eco-design. Pierre-Emmanuel Saint-Esprit emphasises: "only 20% of products retrieved by Zack follow the reconditioning channel to be resold." Marie Castelli adds: "we have to design products that can be repaired easily and are viable in terms of cost, and form reconditioning systems."
This challenge must be taken into account by all the stakeholders in the chain, from manufacturers to companies specialising in the circular economy and distribution players. Xavier Laurent agrees: "The real topic for a distributor is selecting its products. There is a legal responsibility but we must also be certain that they can be recycled under good conditions."