back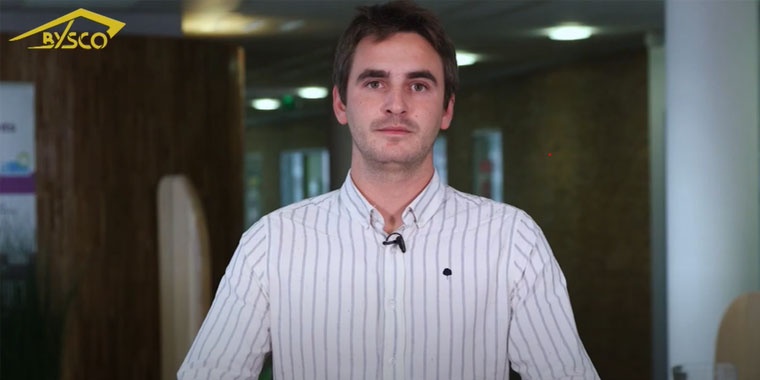 Bysco, winner of the 'Moov'with Manutan' programme
27 April 2023
The Manutan Group and its partner Moovjee (Movement for Young People and Student Entrepreneurs) have launched the new edition of their 'Moov'with Manutan' programme. The aim is to support innovative start-ups in the B2B sphere in developing their offering. Bysco, an innovative French start-up, is one of the winners of this 2022/2023 edition. Robin Maquet, company founder, talks about the genesis of his project.
Founded in 2021, Bysco is the first French start-up that produces textile structures and raw material from mussel byssus (the fibres secreted by mussels).
Its aim is to accelerate the environmental transition of materials by offering an ecological alternative to petrol or fibre glass products.
Robin Maquet tells us: "We started from quite a simple observation, namely that today's industries have been destabilised due to raw materials shortages. We are seeing a lack of linen and hemp supply, which is causing an increase in prices and delivery times. For these reasons, we've created Bysco, which is inventing the mussel byssus industry. In more concrete terms, this consists of designing and manufacturing textile structures from mussel byssus, a small fibre that enables mussels [...] to attach to rocks or to the mussel bed. This enables us to exploit this new bio-sourced, renewable and natural resource as an industrial textile."
As member of the 'Moov'with Manutan' programme, the Nantes start-up is supported by three members of Manutan's management: Bénédicte Beaupère, Manutan France Customer Marketing Director, Jean-Christophe Gac, Manutan Group Purchasing and Sourcing Director and Xavier Laurent, Manutan Group Mergers & Acquisitions Director.
The Manutan Group is committed to accelerating the ecological transition alongside the companies of tomorrow, in line with its mission of Entrepreneurship for a Better World.