back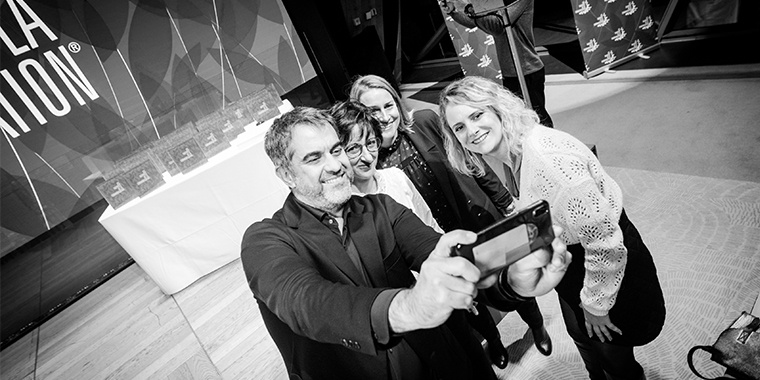 Manutan is one of the Communication Trophies winners
30 November 2022
This year, the Manutan Group and the communication agency Altavia AURA were among the winners of the Communication Trophies, in the 'Best Visual Identity' category. This emphasises the work carried out by the teams to build a strong identity that unites people around the B2B e-commerce leader's mission, 'Entreprising for a Better World'.
To adapt to our society's new challenges, the Manutan group is developing its mission and values. Today, the company is proud to say that it is "[working] towards a better world by building a sustainable B2B model in which each person can develop and progress."
This new identity was applied visually by following the graphic framework of the traditional logo, then deployed in full throughout the 27 European subsidiaries in paper and digital format. In this dynamic, the employees were fully integrated in the communication plan. In addition to everyday use of the different media made available, the latter illustrated the new values in a photo competition and talked on video about their vision of the Group's mission.
Elsa Andrea, Internal and External Communications Director for the Manutan Group, emphasises Altavia AURA's know-how: "The agency was able to express Manutan's unifying philosophy by enabling employees to speak creatively and genuinely. Consequently, we recorded conclusive results: over 1,500 views, more than 10,000 impressions and nearly 5% engagement on social networks."
Through this strategic reorientation, the Manutan Group is remaining faithful to its core vocation which is to gather passionate men and women around a shared project: Entrepreneurship for a Better World.