back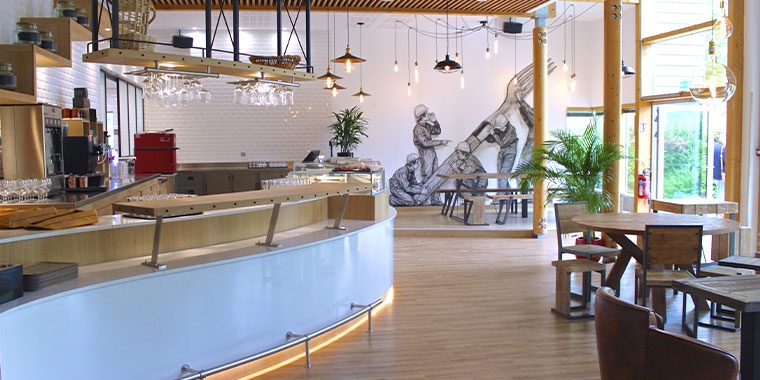 Discover the Manutan campus Canteen!
20 April 2023
Episode two of our video mini-series on discovering the Manutan campus, located in Geneses (Val-d'Oise). This time, Elsa Hainaut, Product Manager, has the pleasure of guiding you through our Canteen.
After taking you through our logistics centre, we offer you a full overview of the employee experience during the lunch break. Elsa takes us to the Manutan Canteen, a place of friendliness and sharing.
Here, a team of dedicated cooks concocts a variety of entirely home-made dishes from fresh, local and seasonal produce. Employees are spoilt for choice.
Another popular place for employees is the cafeteria! This is a cosy space for relaxation and conversation around a coffee. It's a place to take a break at any time of the day.
You don't yet know the Manutan Canteen, but you're going to love it! To discover it in more detail, take our virtual tour.