back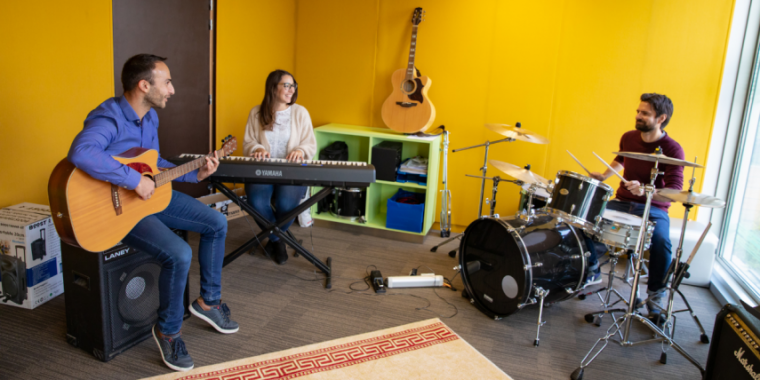 Discover the Manutan campus University!
4 May 2023
Third episode of our video mini-series that presents our European campus in Gonesse, in Val-d'Oise. The tour continues with Elsa Hainaut, product manager, at our University.
After showing you our logistics centre and our Canteen, we invite you into our temple of knowledge...
Elsa takes us to the University, a key location to promote the creation of a learning environment. Here, everyone is encouraged to learn, share and progress on a constant basis.
We go there to take a course, do a cultural activity, attend a conference, borrow a book from the Media Library or rehearse our latest compositions in the music room... Whatever development path you choose, there are resources available.
We're convinced that we're building a company where it's a great place to work in which everyone can find fulfilment!
You don't yet know the Manutan University, but you're going to love it! To discover it in full, take our virtual tour.