back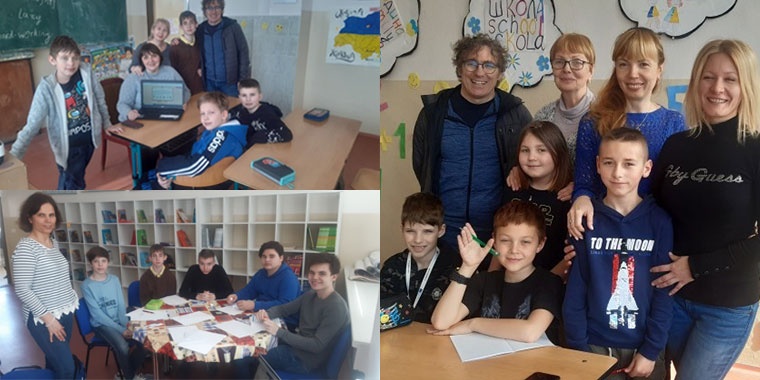 Manutan donates equipment to help some of the most disadvantaged people
16 August 2022
Within the framework of its Corporate Social Responsibility strategy, the Manutan Group is committed to promoting inclusion. Whether through one-off donations or robust partnerships with instigators of change, the European leader in B2B e-commerce is working to help some of the most disadvantaged people. Recently, two subsidiaries, Rapid Racking and Manutan Czech Republic, have made donations of equipment through contacts with their employees.
Rapid Racking supports a local charity
In the United Kingdom, Andrew Mooney, Health, Safety, Environment and Quality Manager at Rapid Racking, discovered the shop Stroud District Kids Stuff. This charity aims to help families in crisis by providing children's items and supplies at the lowest cost.
He realised that this establishment was severely lacking in storage equipment. While Rapid Racking was looking to give a second life to old storage containers and shelving at work, the company decided to donate them to this charity.
Manutan Czech Republic
Michal Skrisovsky, Director of Operations for the Eastern countries, met an English teacher at a primary school in Ostrava. This teacher told him that their school, which hosts Ukrainian children and teachers who have just arrived in the Czech Republic as refugees, is in awfully short supply of suitable equipment.
The Czech subsidiary, which is very concerned by this terrible humanitarian crisis, took steps to donate all the equipment necessary: tables, chairs, etc. This enabled around thirty Ukrainian children aged between six and fifteen years old to continue their education under optimal conditions.
The employees hold high the human and solidarity values that drive the Manutan Group every day. Thanks to everyone's dedication, the company contributes to its mission: 'Entrepreneurship for a Better World'.