back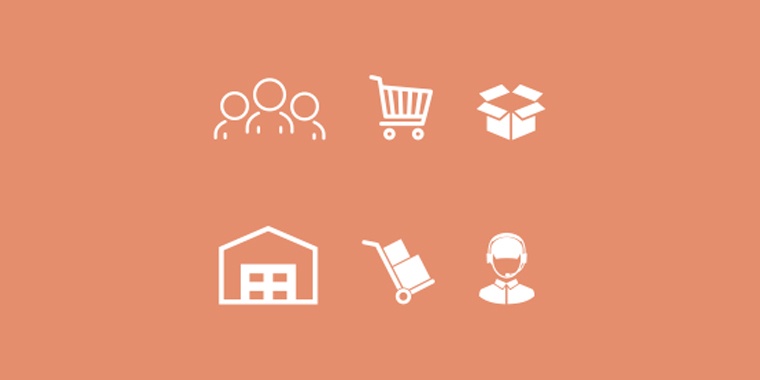 Manutan France commits to more responsible e-commerce
29 March 2022
Because online commerce is playing an increasingly important role in our economy, it is becoming vital to limit its environmental impacts. To take action on this issue, 32 flagship players in the sector* have signed a charter of commitments with the French government and FEVAD (Fédération du E-Commerce et de la Vente à Distance - Federation of E-commerce and Distance Selling) to reduce the environmental impact of e-commerce. Echoing its Corporate Social Responsibility Strategy, Manutan France joined the list of signatories on 14 March.

For several years, the Manutan Group has made reducing its environmental impact a priority to respond to the major challenges in its sector. Various actions have therefore been taken to this end: highlighting eco-responsible products on its websites, reducing packaging, optimising lorry loads, gradually implementing green delivery, etc.
Signing this charter pushes this another step forwards by formally pledging the signatory companies to meet ten commitments, to:
Inform customers about the environmental impact of delivery
Promote good ordering habits
Encourage good habits by reminding customers of the sorting and re-use guidelines
Offer customers the opportunity to identify the catalogue products with the best environmental footprint
Carry out actions to reduce the volume of delivery packaging
Only use delivery packaging made from mainly recycled, recyclable or reusable materials
Ensure that the warehousing activities carried out in new buildings ourselves or by service providers have environmental performance systematically proven by certification
Promote the development of decarbonised delivery methods
Systematically group shipments of products ordered
Report each year to the relevant government departments on the measures taken and results obtained under each commitment
The Manutan Group is proud to join this principled community, which is actively working to reduce its impact on the planet, from the act of online purchase to package delivery. This approach is an integral part of its mission: Entrepreneurship for a Better World, by building a sustainable B2B model.
*Afibel, Agrizone, Blancheporte, Boulanger, Cdiscount, Damart, Ebay, Electro Dépôt, E.Leclerc, Fleurance Nature, FM Logistic, Fnac-Darty, Groupe Rosa, Kadolis, La Redoute, Leroy Merlin, Maisons du Monde, Manutan, Millet Mountain Group, Mondial Relay, Otelo, Quel Bon Plan, Rakuten France SAS, Sarenza, Sédagyl, Sensee, Showroomprivé, SOS Accessoire, Tikamoon, Topaz, Veepee and Vitrine Magique.