back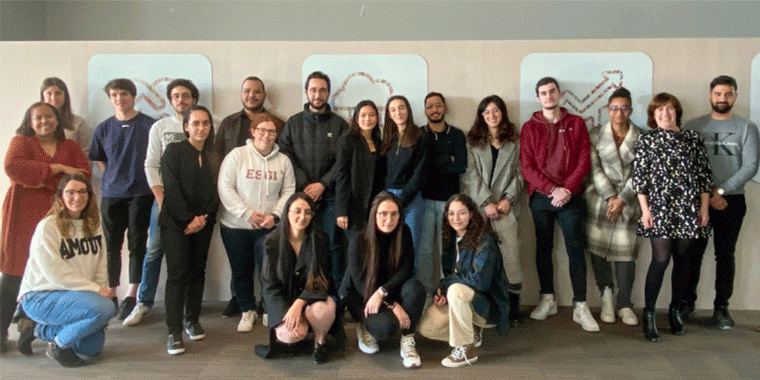 The 2022/2023 intake of work-study interns passes the baton!
2 August 2023
Every year, the Manutan Group welcomes new work-study interns who are eager to learn and progress by imagining the e-commerce of tomorrow. After a year full of learning, our young recruits are now making way for the new intake. To mark the occasion, two of our work-study interns share their thoughts on their experience.
Sanaa Hiyani, Payroll and Staff Administration Assistant, says: "As soon as I arrived, I was blown away by the modern, welcoming premises as well as the friendly atmosphere. I was warmly welcomed by my team over a game of pool. That set the tone! From a professional point of view, I've been lucky enough to work on concrete projects where I've seen the results of my efforts. I've been involved in a variety of stimulating tasks, which has enabled me to broaden my skills and feel useful within the company. All in all, I couldn't have wished for a better way to start my professional career."
Maëva Judith, Trade Marketing Assistant, adds: "The watchword of my work-study programme has been goodwill. All the staff listened to each other and helped each other out. This enabled me to work in a very pleasant atmosphere, but also to develop my skills. Finally, I had the advantage of joining a big company that is full of opportunities (I've recently signed my permanent contract!) yet keeps a family mindset, which is ideal! What do you remember about this year? Our annual seminar in Chantilly, where we organised... a whipped cream competition!"
So, are you also tempted by the Manutan adventure? Find all our work-study vacancies by clicking here.