back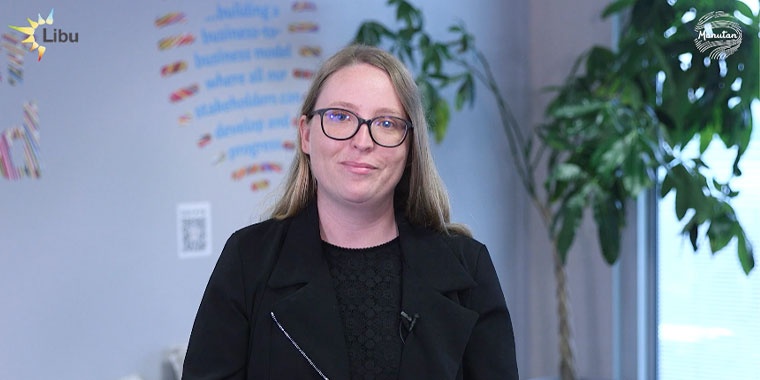 Libu, winner of the 'Moov'with Manutan' programme
9 March 2023
The Manutan Group and its partner Moovjee (Movement for Young People and Student Entrepreneurs) launched Moov'with Manutan 2023 in November. The aim? To support innovative start-ups in the B2B sphere in developing their offering. Manon Loustau, founder of the company Libu, is one of the winners of this edition and talks about her product range in a video.
Founded in 2019 by two engineer-entrepreneurs from the Institut d'Optique d'Aquitaine, Libu's mission is to improve quality of life at work through light. The start-up offers a circadian lighting system that provides optimal light quality and enables energy savings.
Manon Loustau explains: "It's lighting that will change throughout the day like the sun does in nature to give the right light, at the right time, to our body. We do this for people who work in offices, in the tertiary sector, but also in other sectors, and in particular for people who work at night and on shifts."
As part of the Moov'with Manutan programme, the Gironde-based company is supported by three Manutan experts: Nathalie Cara, Work Environment Manager of the Manutan Group, Fabrice Gicquère, Customer Relations Director at Manutan France, and Philippe Mallard, Managing Director of Manutan Collectivités, in charge of the Local Authorities Division.
The Manutan Group, the European leader in B2B e-commerce, is proud to support these young entrepreneurs who strive to promote Well-working.