back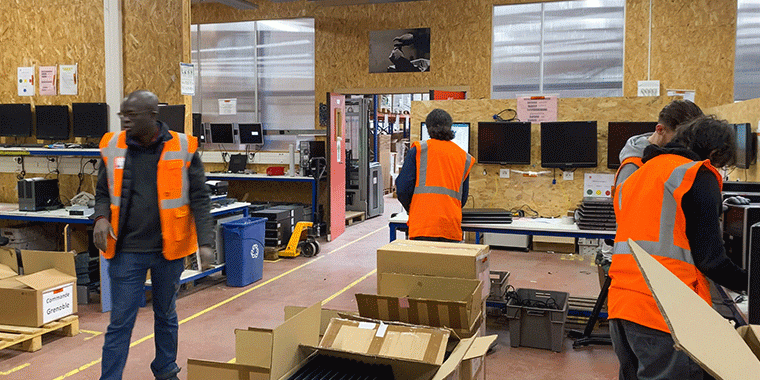 Manutan & Ateliers Sans Frontières: a partnership with a strong social impact
23 May 2023
As part of its computer equipment collection and recycling service, the Manutan Group is working with Ateliers Sans Frontières (Workshops without Borders) which is part of the Arès Group, the French leader in professional integration. Discover the 2022 review, which highlights our social commitments.
Last year, eleven technicians on a professional reintegration scheme were trained and supported as part of our activities. It's an opportunity for them to learn new vocations, increase their skills and take part in a wonderful entrepreneurial venture.
With us, they help to give a second life to companies' old IT equipment. They collect, audit or repair the equipment. It's a 100% circular mission to protect the environment.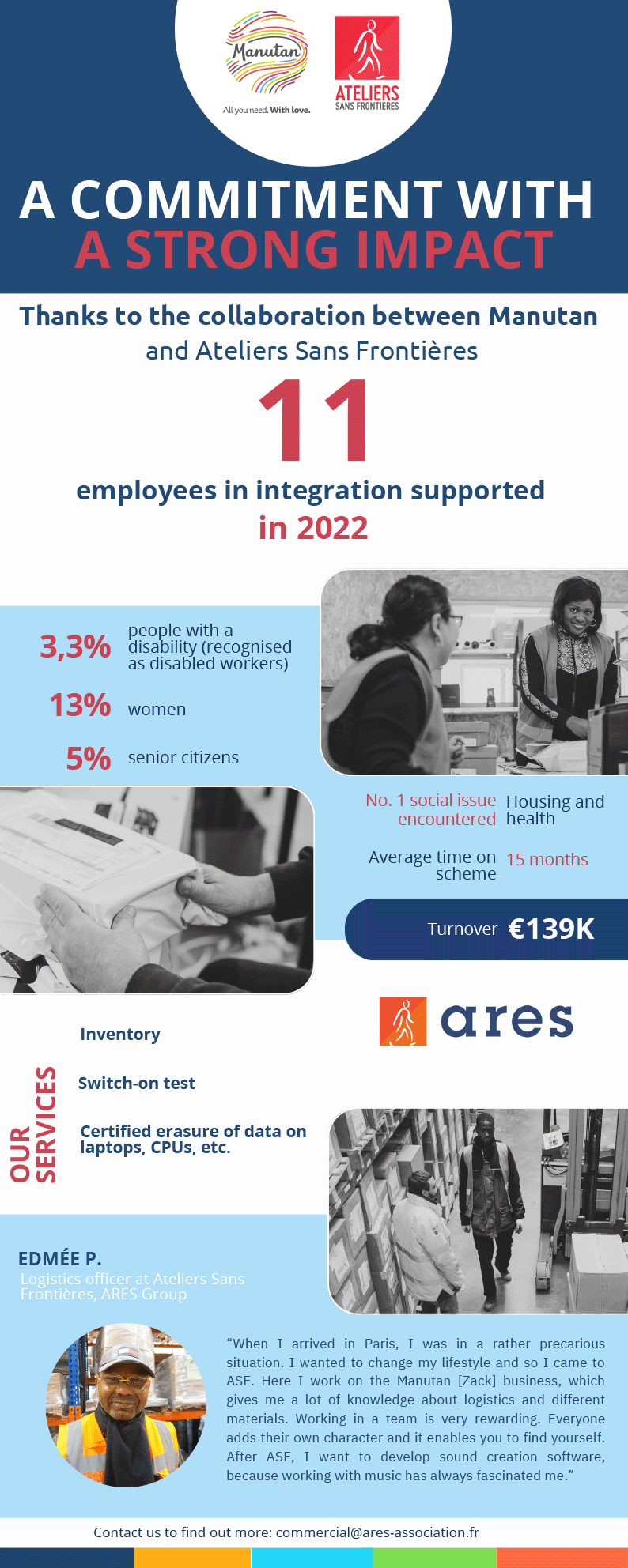 This approach enables people on the margins of society to gradually find their way back to employment and to (re)build their lives. It's a meaningful initiative in line with our Corporate Social Responsibility (CSR) strategy.
Ateliers Sans Frontières is an integration project that helps vulnerable adults build a life, regain their confidence and stabilise their personal and professional situation. Here, integration is achieved through activities with a strong social or environmental impact that give meaning to their work and help motivate them.