back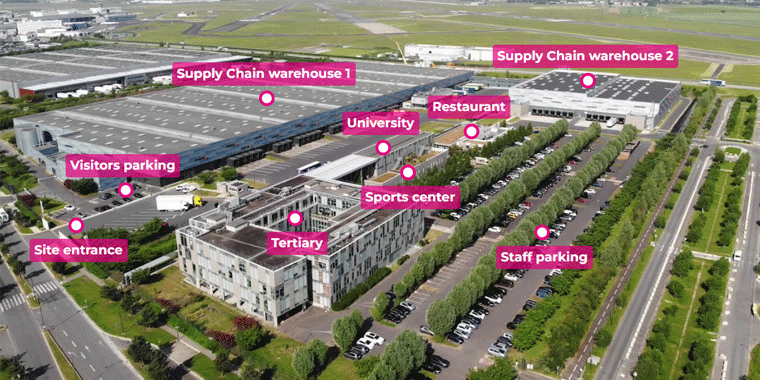 Discover the Manutan Group campus through a virtual tour
12 December 2022
The Manutan Group is launching a 360° virtual tour of its head office in Gonesse (Val-d'Oise, France). Resolutely focused on the future, the European leader in B2B e-commerce is opening its doors and revealing its business, human and environmental ambitions through a unique experience.
The Group's European Centre, named 'DREDA' (which stands for 'Roots and Wings' in French) symbolises the desire to continually grow the company's social commitment, while sustainably developing its economic activity.
Extending over more than 13 hectares (130,000 square meters), the site has dual HQE certification and has been designed as a campus with the ambition to offer ideal working conditions to Manutan staff! With its offices and their ergonomic equipment, two automated warehouses, University that facilitates everyone's development and progress, restaurant and cafeteria designed to celebrate togetherness, sports centre that provides over fifteen activities instructed by professionals, and many green spaces, it's the ideal place to engage in Entrepreneurship for a Better World.
In a few clicks, this immersive tour invites future employees to imagine themselves in their work environment, customers to explore the cutting edge supply chain and partners to find out how the company operates.
Don't wait any longer to explore the Manutan Group campus as if you were there...