back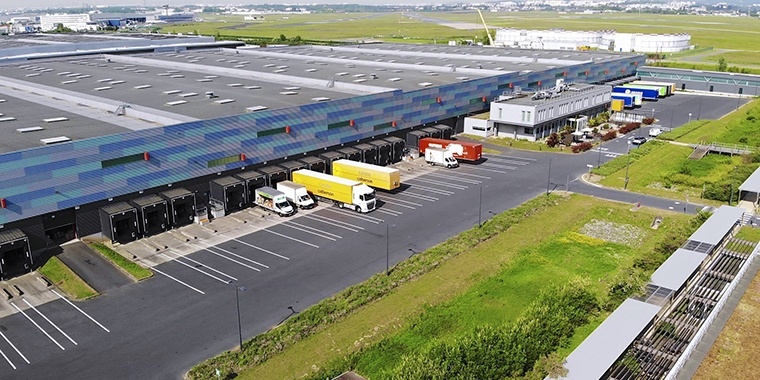 Our assessment, one year after joining the FRET21 programme
27 June 2023
A year ago, Manutan France joined the FRET21 programme. Initiated by AUTF (French Freight Transport Users' Association) and ADEME (French Agency for Ecological Transition), with the support of the French Ministry of Ecological Transition, this scheme encourages companies acting as principals to better integrate the impact of transport into their sustainable development strategy. To date, more than 270 companies have committed to reducing their greenhouse gas emissions by at least 5% over the next three years. As the European leader in B2B e-commerce, we wanted to go even further with a target of 7%.
Since signing this commitment, the Group Transport Department has accelerated the development of three flagship projects:
Direct bio-fuel injection of our orders at the hubs of our main carrier;
Improving delivery performance through a collaborative approach to data to limit the number of returns and redeliveries;
Gradual conversion of our carriers' fleets to green energy (gas, biodiesel, NGV or electric engines).
In the first year, we recorded a 2.6% reduction in our greenhouse gas emissions, of which 1.8% was due to our actions (i.e. not including the reduction related to order profiles).
Mathilde Cotelle, Transport Project Manager, adds: "Fret21 is an effective tool that enables us to calculate the CO2 emissions generated by our flows in a consistent way, and thus to better manage our commitments. Despite a positive result for Year 1, we intend to step up our efforts to achieve our objective."
Gabriel Tellier, Group Transport Director, concludes: "Today, we are well on the way to transforming our transport network. What's more, in addition to their environmental impact, these projects have many other benefits in terms of customer satisfaction, delivery times, operational efficiency and cost reduction."
We're convinced that ultimately, this commitment will play a key role in our ambition to achieve a net zero footprint by 2050, in line with the requirements of the Paris Agreement.