back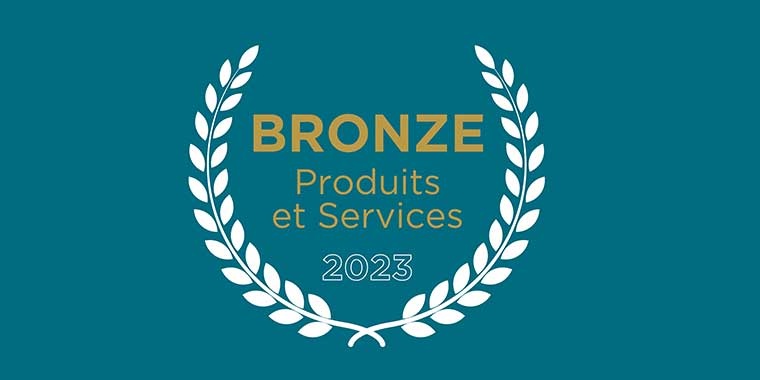 Manutan wins bronze in the 'Promoting the circular economy' category at the 'Grand Prix de la Good Économie'
5 July 2023
At the third edition of the Grand Prix de la Good Économie, the Manutan Group was awarded the bronze prize in the 'Promoting the circular economy - Products and Services' category for its collection and recycling service for used electronic products. This rewards the continuous efforts of the European leader in B2B e-commerce to put the circular economy at the heart of its business model.
A focus on sustainable initiatives
The Grand Prix de la Good Économie rewards the actions of organisations and local authorities committed to a social, societal and environmental approach. The event, co-organised by The Good and Prache Media Event, awards three prizes (corporate, territories and prices & services) across a dozen categories.
This year, the Manutan Group is proud to be one of the winners in the 'Promoting the circular economy - Products & Services' category alongside Leasecom and Werner & Mertz France.
Spotlight on our circular service
The prize recognises the launch of our used electronic product collection and recycling service for French companies and local authorities. This solution includes a comprehensive and optimal value proposal from an ecological, economic and social perspective: collection, sorting, inventory and certified erasure of data are carried out in a professional integration logistics centre before deciding on the best possible second life for the products (resale, donation or recycling).
At the end of the operation, a full CSR report is systematically sent to customers. This measures the environmental impact of the collection using a method certified by ADEME (the French Agency for Ecological Transition), as well as the social impact from the hours of integration financed by the operation. Where applicable, customers also receive the proceeds from the resale of their electronic products, thereby offsetting their service costs.
At Manutan, we place Corporate Social Responsibility (CSR) at the heart of our ambitions. As a distributor, we also believe that it is our duty to be an agent of change. That's why we're constantly innovating in term of our products and services to support our customers in their own drive for sustainable development.