back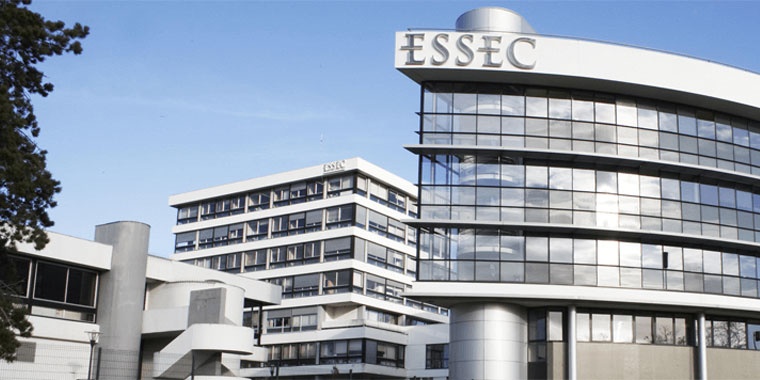 Discover the very first MOOC on the deployment of the circular economy in organisations
12 September 2023
Pierre-Emmanuel Saint-Esprit, Director of the Circular Economy at the Manutan Group and Executive Director of the Circular Economy Chair at ESSEC Business School, is delighted to announce the launch of the very first MOOC (Massive Open Online Course) on the deployment of the circular economy within organisations. This course, offered by ESSEC Business School, was designed and produced in partnership with Circulab, an independent design studio and strategy consultancy.
A benchmark training course
This MOOC, available in French and English on the Coursera platform, is free and open to all. The training programme, organised into four modules, covers the issues, concepts and levers of the circular economy within organisations, and more broadly within society.
Throughout the course, experts will be involved to combine a theoretical approach with practical case studies. The Circulab team will be taking the floor, accompanied by the partner companies of the Circular Economy Chair at ESSEC Business School (L'Oréal, EssilorLuxottica and Bouygues) as well as around thirty external speakers.
The circular economy, a better model for everyone
Today, the global economy is dominated by a so-called 'linear' model, which consists of extracting natural resources, producing goods and transforming these goods into waste. This model is degenerative in terms of resources, because it depletes natural capital through transformation processes; but it is also degenerative in terms of social capital, because it increases inequalities.
We're convinced that adopting the circular economy offers us the opportunity to create a better model for everyone – people, living beings and the planet.
To embrace the circular economy, different models of value creation are conceivable. Organisations can focus on circular logistics chains, product recovery and material recycling, sharing platforms, extending the life of products or even products as services.
There is no doubt that the circular economy is one of the solutions to be deployed on a large scale to meet the challenge of climate change. There are many action levers, and their potential is phenomenal. Now everyone should start getting involved, with the first objective being to gain familiarity with the subject.

Definition of the circular economy
Fabrice Sorin, Director of Research and Education at Circulab, shares an original definition of the circular economy: "It's a system of economic exchange that is economical in its use of natural resources, efficient in its use of human natural resources and regenerative for human, social and natural capital."