back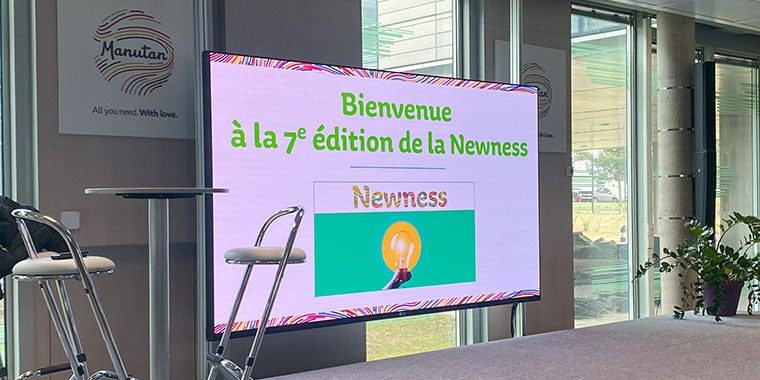 Newness: innovation celebrated throughout the Group
6 June 2023
Every year, the Manutan Group organises an iconic event dedicated to innovation: Newness. On this occasion, the 27 European subsidiaries highlight bold and innovative projects supporting customer satisfaction. This special edition focused on a flagship theme: Corporate Social Responsibility (CSR).
The interactive stands highlighted a multitude of Group-wide projects: the eco-responsible offer, paperless invoicing, our learning platform, the CSR-orientated solutions implemented in our warehouses, etc.
Some local initiatives were also emphasised, such as the reduction of the digital carbon footprint at Casal Sport, the subsidiary specialising in sports equipment, or the recycling and energy-saving initiatives at Papeteries Pichon, the subsidiary specialising in the distribution of school supplies.
At this event, the emphasis was on exchange, simplicity and togetherness. Stephanie Boenink, Internal Communications Manager at Manutan Netherlands, comments: "The employees really enjoyed it. They learned a lot and particularly liked the interactive aspect of the stands!"
At Manutan, we love to innovate and take care of our customers. Because it is organised by employees, for employees, this event is a wonderful way to reward the teams for their achievements and commitment.