back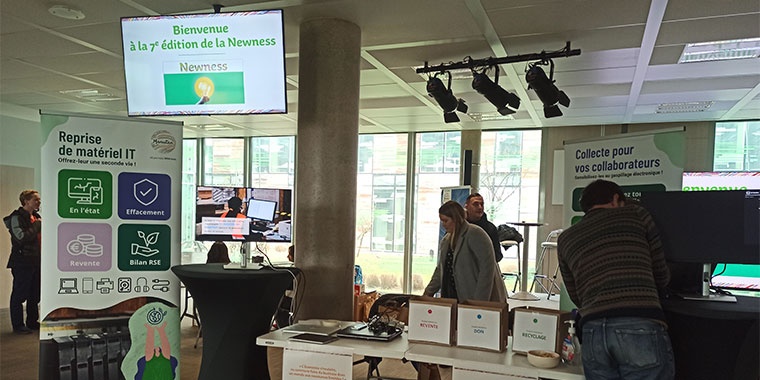 Newness: the innovation event
31 March 2023
Like every year, the Manutan Group organised its flagship Newness event dedicated to innovation. It's an opportunity to highlight the ambitious and innovative projects supporting customer satisfaction. This seventh edition, which, as always, was run by employees, for employees, focused on Corporate Social Responsibility.
Each department presented its new achievements of the year. Here are few examples:
Digitalisation was at the heart of the conversations, whether in terms of e-procurement solutions offered to customers, the automation of product flows or the learning platform dedicated to all the Group's employees.
The eco-responsible offer was also presented from all angles: extension of the offer, the latest web features to identify these products better as well as the responsible purchasing approach with all the suppliers.
On the logistics side, responsible commitments are materialised through the preparation of orders. Every effort is made to eradicate packaging that is too large for products, the use of plastic and the discarding of broken pallets.
Through this communication ritual, the Manutan Group outlined tomorrow's B2B e-commerce, involving all its teams on this path.