back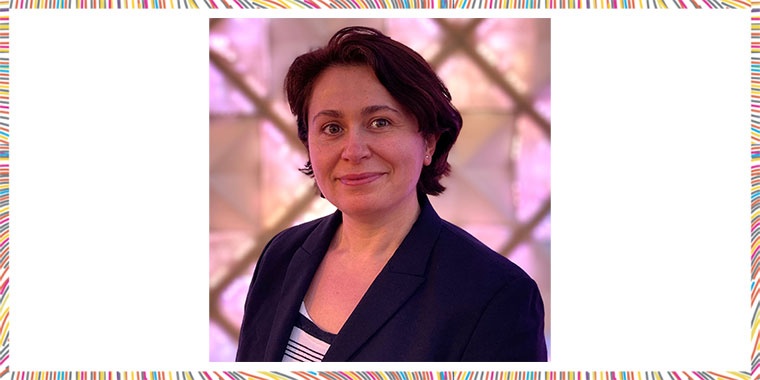 Nisrene Haddad appointed Manutan Group CSR Director
24 February 2022
Gonesse, 21 February 2022 – Manutan, one of the European leaders in B2B e-commerce specialising in the distribution of equipment and supplies to businesses and local authorities, has appointed Nisrene Haddad as Group CSR Director, a meaningful job creation for the family-owned medium-sized firm.
As a graduate with a Bachelor's degree in Geology from the American University of Beirut, Nisrene Haddad began her career in the oil and gas industry.
Wishing to follow a career pursuing her commitment to her personal beliefs, she completed an MBA in strategy at the Rotterdam School of Management in 2008 and wrote a thesis on "the implementation of the CSR strategy in companies".
In 2010, she joined the Wavin group (leading supplier of plastic pipe systems and solutions) as the company's Sustainable Development Director where she designed and deployed the CSR action plan.
Between 2013 and 2019, she worked at Arizona Chemical then Kraton (expert in manufactures and markets biobased chemicals and specialty polymer) and provided her expertise in three main areas of environmental management: compliance, risk reduction and sustainability.
In 2020, she joined Orbia (conglomerate of 6 companies from mining industry to agriculture) as Environmental Responsibility Director where she managed the sustainability strategy.
In 2021, she moved to Avery Dennison (US-based company specialised in labelling and packaging materials) where she was in charge of the company's European sustainable development and its circular economy strategy in particular.
A wealth of CSR experience for the benefit of the Manutan group
With over ten years' experience heading up large international companies' CSR strategies, Nisrene Haddad has been appointed Manutan Group CSR Director.
She oversees the Group's social and environmental strategy across the board, in collaboration with the company's different departments. Based on the many initiatives in place throughout the 27 subsidiaries, her role is to coordinate and structure Manutan's CSR ambition and go even further.
"I'm delighted to be Manutan's first CSR Director! I intend to use my past experience and personal dedication to serve a Group with strong human and social values and to develop a sustainability strategy based on social inclusion and the protection of resources," comments Nisrene Haddad. To fulfil her new responsibilities, she wishes to surround herself with a team of dedicated ambassadors within Manutan's different departments.
Her role is essentially to:
Incorporate the CSR strategy in Manutan's overall strategy and setting ambitious goals for the Group
Define precise objectives and indicators over three years to position Manutan as a major CSR player in B2B e-commerce
Prioritise actions around social inclusion in which Manutan has already taken major steps, and the protection of resources which is a real challenge for the company
Nisrene Haddad reports directly to Xavier Guichard, Managing Director of the Manutan Group.
"We're delighted to welcome our first CSR Director to Manutan! This strengthens our social and environmental commitment which is already anchored in our values, through the many initiatives deployed in recent years within the Group. Our objective is to have a positive impact on society and Nisrene's skills will conclusively help us achieve this," concludes Xavier Guichard, Manutan Managing Director.