back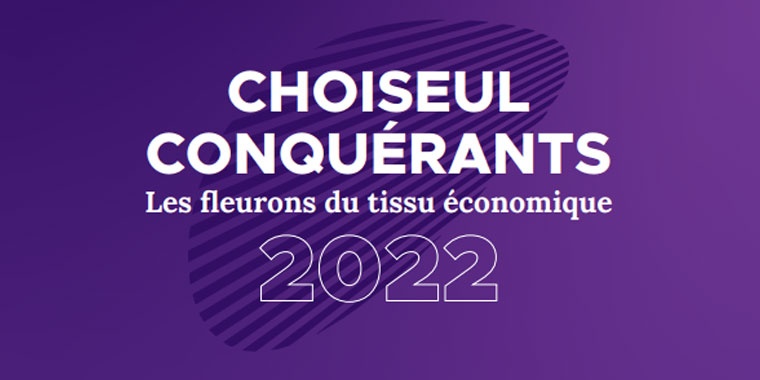 Once again, Manutan ranks among Institut Choiseul's top performers
29 December 2022
Every year, Institut Choiseul, an independent think tank dedicated to the analysis of major economic, political, and societal issues as well as issues related to the challenges of good global governance, publishes its 'Choiseul Conquerors' [Choiseul Winners] study. This ranking identifies French companies committed to conquering their markets. In this 2022 edition, the Manutan Group has the honour of being named in the 'Human Capital Champions' category. For the second year in a row, the European leader in B2B e-commerce has been ranked among this top performers list, thus highlighting its strategy centred on human development.
The 'Human Capital Champions' category recognises companies that are boosting the labour market by deploying innovative human resources strategies and attracting young talent. Recruitment and training policies, staffing levels, and certifications are among the selection criteria.
People have always been central to the Manutan Group's development. This is reflected in its mission of "Entrepreneurship for a Better World", which aims to build a model where its entire ecosystem can develop and progress, in its corporate culture based on unifying values (respect, benevolence, responsibility, etc.), and in its strong partnerships with committed players (Moovjee, Sport dans la Ville, Club ETI d'Île-de-France, etc.).
The Manutan Group is proud to be one of the 200 companies selected by Institut Choiseul for actively contributing to the strength of the French economy.