back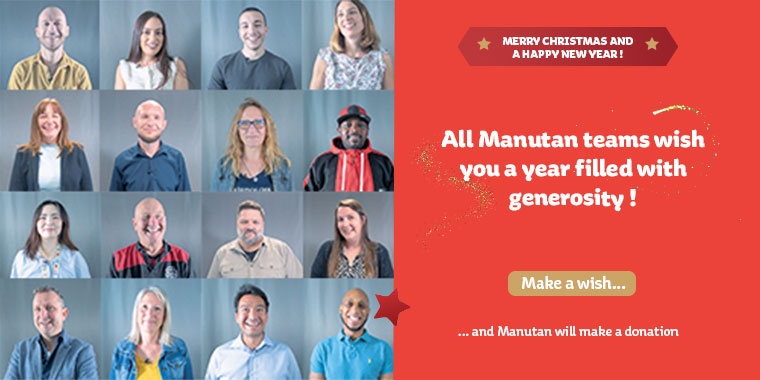 Our best wishes for 2023!
5 January 2023
Our 2,200 employees come together across Europe to wish you, and all your loved ones, a wonderful 2023! May it be a year full of ideas, projects and success.
The past year was once again full of challenges, but it also highlighted wonderful solidarity and exemplary resilience. For this new year, we hope that all organisations can achieve their ambitions, continue to delight their customers and contribute to their employees' fulfilment.
And because celebrating the new year is also an opportunity to spotlight our mission "Entrepreneurship for a Better World", the Manutan Group is offering you the chance to support a charitable initiative through its greeting card.
For this purpose, a website has been created to get involved with one of the three charities below:
Greater respect for the planet with Earthwatch.
More love in the world with UNICEF.
More attention for all with CARE.
With each click, Manutan will make a donation to the charity of your choice - so get clicking!
In 2023, let's continue to engage in Enterprising for a Better World!