back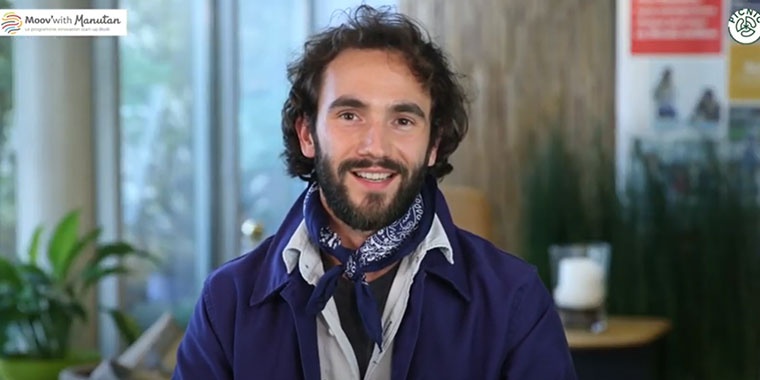 PICNIC, winner of the 'Moov'with Manutan' programme
12 April 2022
Last year, the Manutan Group and Moovjee teamed up within the framework of the 'Moov'with Manutan' programme for innovative B2B start-ups. Their aim: to support these entrepreneurs in developing their offering. PICNIC a French start-up specialising in modular architecture is among the winners of this first 2021 edition Raphaël Brochard, chairman and co-founder of the company, shares his vision on video.
Founded four years ago by three childhood friends, PICNIC's purpose is to reinvent the experience of proximity by making modular architecture as easy as a picnic.
Raphaël Brochard explains: "We make users' lives easier [advertisers, events agencies or local authorities] with kiosks and mobile caravans that are on trailers, modular, connected and autonomous with renewable energy. This enables us to offer turnkey points of sale, services and events."
As an integral part of the 'Moov'with Manutan' programme, the Parisian start-up is hosted on the Manutan Group's European campus and receives personalised support from three big names in entrepreneurship: Xavier Guichard, CEO of the Manutan Group, Xavier Laurent, Director of Mergers & Acquisitions for the Manutan Group and Philippe Mallard, CEO Of Manutan Collectivités in charge of the Manutan Group Local Authorities division.
The Manutan Group, a European leader in B2B e-commerce, is proud to support young entrepreneurs who defend their vision of 'responsible entertainment' by committing to quality and Corporate Social Responsibility.
To be part of the 2022 edition of Moov'with Manutan and have the chance to receive tailored support for one year, don't hesitate any longer and apply.