back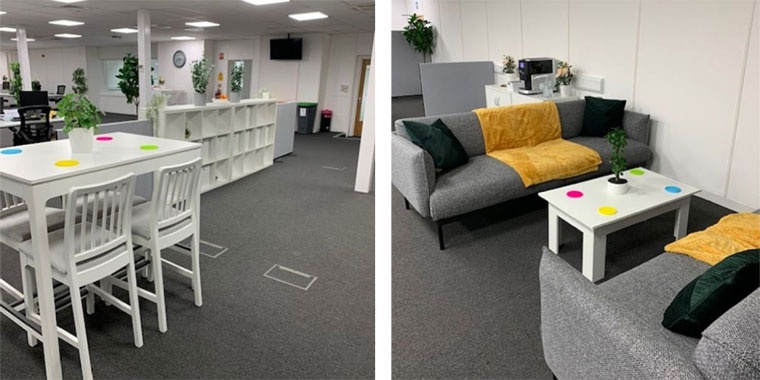 Rapid Racking completely renovates its premises
28 February 2022
Rapid Racking, the Manutan Group subsidiary specialising in racking and storage solutions, has recently renovated its premises in Kemble in the United Kingdom. The company is committed to its employees' well-being and wanted to modernise its spaces and continue to improve working conditions in the warehouse.
In the office building, the spaces have been completely reorganised with a stylish and convivial design. Shared workspaces have been installed to receive including employees from other Manutan Group subsidiaries, and new meeting rooms have been added. On top of these new office areas, the subsidiary is promoting "well-working" with various break areas to relax or hold informal meetings, a relaxation space adorned with plants, a 'University' space for learning and a lovely family-style kitchen.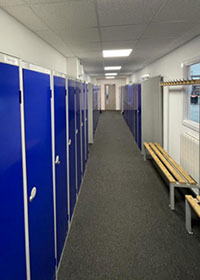 Two years ago, Rapid Racking completely renovated its warehouse to improve its work environment and operational efficiency. Taking another step in the same direction, the building has added changing rooms and a 'University' space while its office part has also been redesigned to suit modern tastes.
Employee satisfaction is one of the Manutan Group's priorities, which is also among its key performance indicators. To contribute to it, the European leader in B2B e-commerce is investing in work spaces that both promote a collaborative spirit and allow individuals to thrive.