back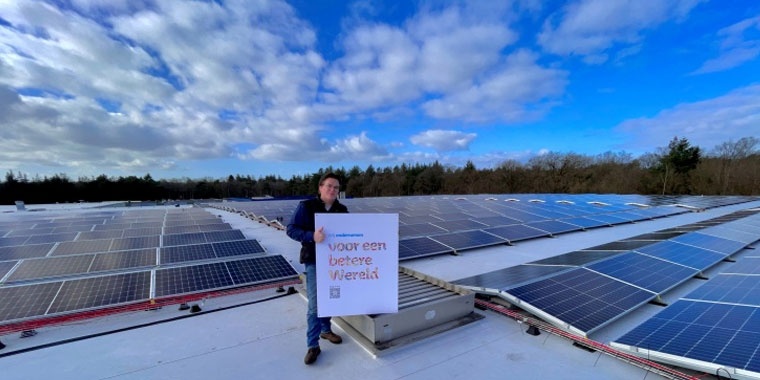 Manutan Netherlands is equipped with solar panels
28 April 2022
Within the framework of its Corporate Social Responsibility approach, the Manutan Group has committed to cutting its carbon emissions. In this new dynamic, Manutan Netherlands has taken the decision to install photovoltaic panels on the roof of one of its warehouses in Den Dolder, to produce and consume more environmentally-friendly, renewable energy.
After months of work to renovate and reinforce the roof insulation, no fewer than 1,220 solar panels now cover the building. Based on their location and the average number of hours of sunshine, these panels should produce nearly 500,000 kWh a year, which will cover the everyday electricity needs of the site's two logistics buildings.
For the European leader in B2B e-commerce, this action represents a step further towards the reduction of greenhouse gas emissions and resource conservation.