back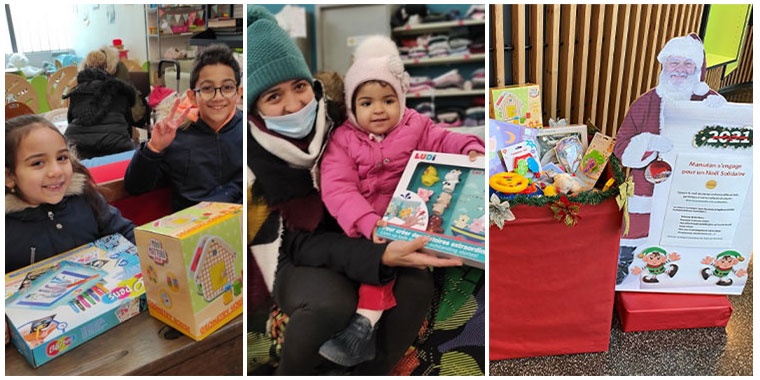 Great solidarity to end the year at Manutan
25 February 2022
At the end of 2021, the Manutan Group organised two solidarity initiatives for disadvantaged children in France and Poland. Through fundraising and collecting toys and essential items, the employees and suppliers of the European leader in B2B e-commerce showed wonderful generosity so that children could enjoy the magic of Christmas.
After its first fruitful collaboration, Manutan France once again teamed up with MaMaMa, the charity in the Parisian region that distributes solidarity parcels to families with young children in poverty. By doing so, a large toy collection was organised with employees at the European Centre. In three weeks, three sacks brimming with toys (teddy bears, games and baby books, etc.) were entrusted to the organisation to put into its wonderful parcels.
At the end of each year, Manutan Hungary's tradition is to organise a charitable initiative to support a new orphanage in need. On this occasion, employees and suppliers were called upon to raise funds and collect essential items. This time, the subsidiary was able to gather two large cardboard boxes of hygiene products and nearly a hundred euros that it used to buy additional items, which it donated to the institution.
Many thanks to everyone who took part in this great cause. Their work wonderfully illustrates our mission: 'Entrepreneurship for a Better World'.