back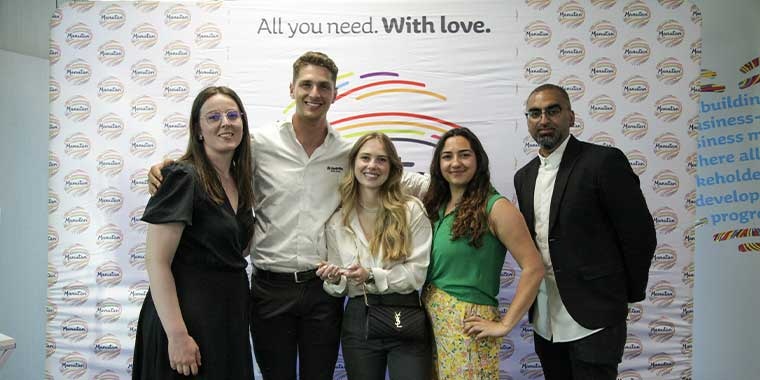 Manutan continues to put its suppliers in the spotlight
19 July 2023
Last June, the Manutan Group organised its traditional Supplier Events at its European Centre (France) and one of its main subsidiaries (the Netherlands). These meetings, which bring together the teams of Europe's leading B2B e-commerce company and its main suppliers, have become a must. This year, the two events saw record attendance with nearly 300 employees from all over Europe and thirty partners .
Rachelle Fajardo, Group Trade Marketing Manager, and Bianca Blom, Trade Marketer at Manutan Netherlands, explain: "The Supplier Events serve as a powerful catalyst for fostering strong partnerships with our suppliers and sharpening the expertise of our teams through discussion surrounding new products and market trends. Moreover, in order to guarantee the best possible experience for both suppliers and participants, we are always striving to find new ways of innovating in both form and content."
This year's event included special meetings with Key Account sales teams, as well as a forum dedicated to CSR, moderated by Pierre-Emmanuel Saint-Esprit, Circular Economy Director for the Manutan Group. Last but not least, a mobile application has been created especially for the occasion to facilitate the entire journey for suppliers and participants alike.
As every year, the Supplier Awards ceremony also rewarded the best suppliers in various categories:
In France:
In the Netherlands:
Ludivine Martinet, Sales Director at Manutan France, and Bianca Blom, Trade Marketing Manager at Manutan Netherlands, conclude: "These events are a concrete expression of our desire to highlight one of our most precious resources: our suppliers. This embodies our vision of a win-win partnership, to better serve our customers. Congratulations to all the partners present and to those who received awards at this year's event. We look forward to continuing this wonderful adventure together in the years to come!"
Thanks to these dynamic partnerships we're continuing to build the B2B e-commerce of tomorrow. See you soon for more Supplier Events!
Rubbermaid, Bott, Durable France, Tarifold, HSM France SAS, Matador, Hamelin, Clementz, Acco, Stockman, Gaston Mille, Fellowes, Proven, Probbax, Parade, Justrite, Bi Silque, Interstuhl, Bic, Tool France Promac, Var, Delta Plus, BTB, MOB, Dancop, LEGAMASTER/EDDING, Eurom and WSM.