back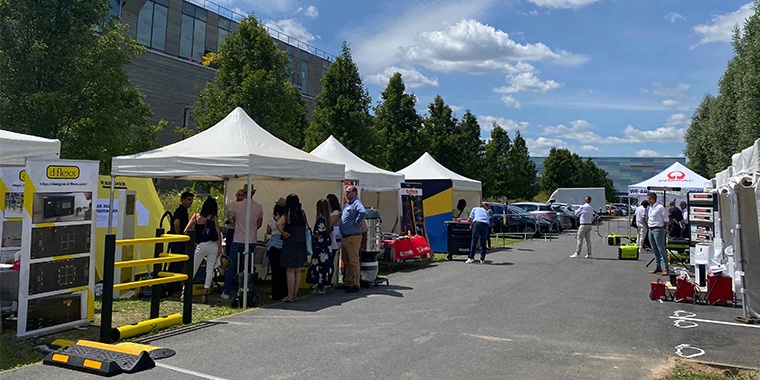 Manutan organises the largest Supplier Event in its history
26 July 2022
Each year, the Manutan group gathers its main suppliers and employees for an iconic occasion: the Supplier Event. It's a special time for discussing new products and market trends which hones the teams' expertise, while strengthening their relations with partners. In June, the largest event in its history was organised at the head office in Gonesse (France).
After taking place in digital format for two years to adapt to the pandemic, this record edition marks the return of in-person events. With nearly 200 people attending and around thirty stands dedicated to each supplier, this made it the largest Supplier Event in the whole history of the European leader in B2B commerce.
At the end of the event, the Supplier Awards ceremony recognised the best suppliers in different categories. This year, five partners were chosen:

The Manutan Group has one aim: to build a sustainable B2B model in which each person can develop and progress. This event honours it vision of long-term 'win-win' partnerships.