back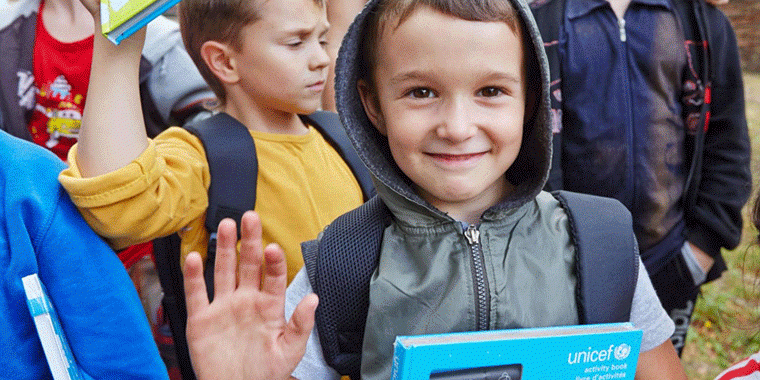 UNICEF thanks us for our support to Ukrainian refugees
22 June 2023
A year ago, Manutan contributed to a number of global initiatives in response to the humanitarian crisis in Ukraine. Among our various initiatives, we financially supported UNICEF through donations amounting to over €100,000. Today, the United Nations Children's Fund is taking stock.
Since 24 February 2022, UNICEF teams have been working non-stop, 24/7, to meet the needs of the Ukrainian population. Thanks to its experience, the NGO was able to organise itself very quickly to guarantee the supply of essential goods and services.
In a few figures, this represents:
- 2 million vaccines provided
- 8,974 water trucks delivered
- 19,751 educational kits (books, pencils, erasers, etc.) distributed
- 285,350 parcels of warm clothing donated
- 286.7 million dollars distributed to households
As part of this review, UNICEF would like to thank all its generous contributors, including ourselves: "On behalf of the children of Ukraine, we express our deepest gratitude to all the companies that have supported UNICEF's work since the very beginning of the conflict. Thanks to you, UNICEF has continued to stand steadfastly by the people of Ukraine. Month after month, we have implemented our key life-saving programmes for children and their families. Our joint efforts have saved the lives of thousands of people. For this charitable gesture, we would like to extend our warmest thanks to you and all your employees for your company's support!"
UNICEF has made huge contributions to support Ukrainian families, and will continue to do so. At Manutan, we can be proud to have contributed to this.