back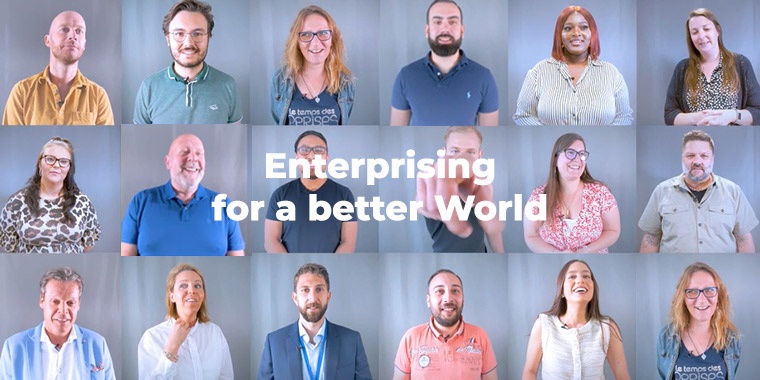 Entrepreneurship for a Better World, a mission shared by all
19 September 2022
At Manutan, our aim is Entrepreneurship for a Better World by building a sustainable B2B model in which each person can develop and progress. This company mission is embodied by each employee, every day. In recent months, we surveyed them throughout Europe to understand what this purpose means for them.
For our teams, Entrepreneurship for a Better World is...
Taking our whole ecosystem into account (customers, suppliers, employees and local stakeholders) to make the company progress in the long-term and Society as well.
Thinking about our impact on the world, ensuring that our customers obtain the best service possible while preserving the environment thanks to an eco-responsible product range, using renewable energy, soft mobility, etc.
Having a desire to constantly improve and exceed our own expectations a little more each day, sharing our knowledge, talking freely and above all... enjoying our work!
And what does Entrepreneurship for a Better World mean to you?