back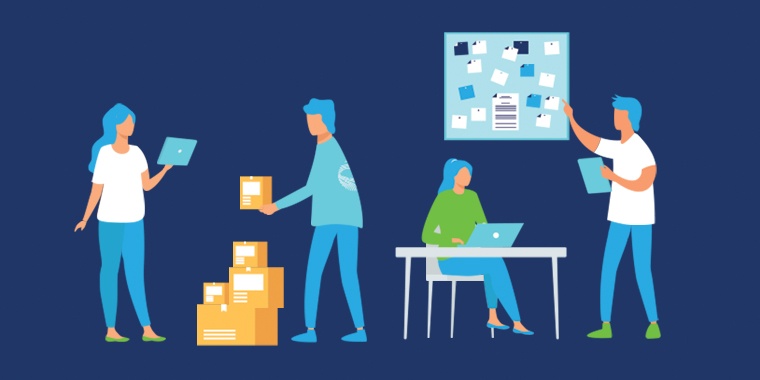 Manutan France: "The diversity of our employees' profiles is our strength"
11 May 2021
Within the Manutan group, we are convinced that each employee makes a personal contribution to the company. This is why we cultivate individuality and value all experiences. This results in diversity which embodies our common culture and is our strength.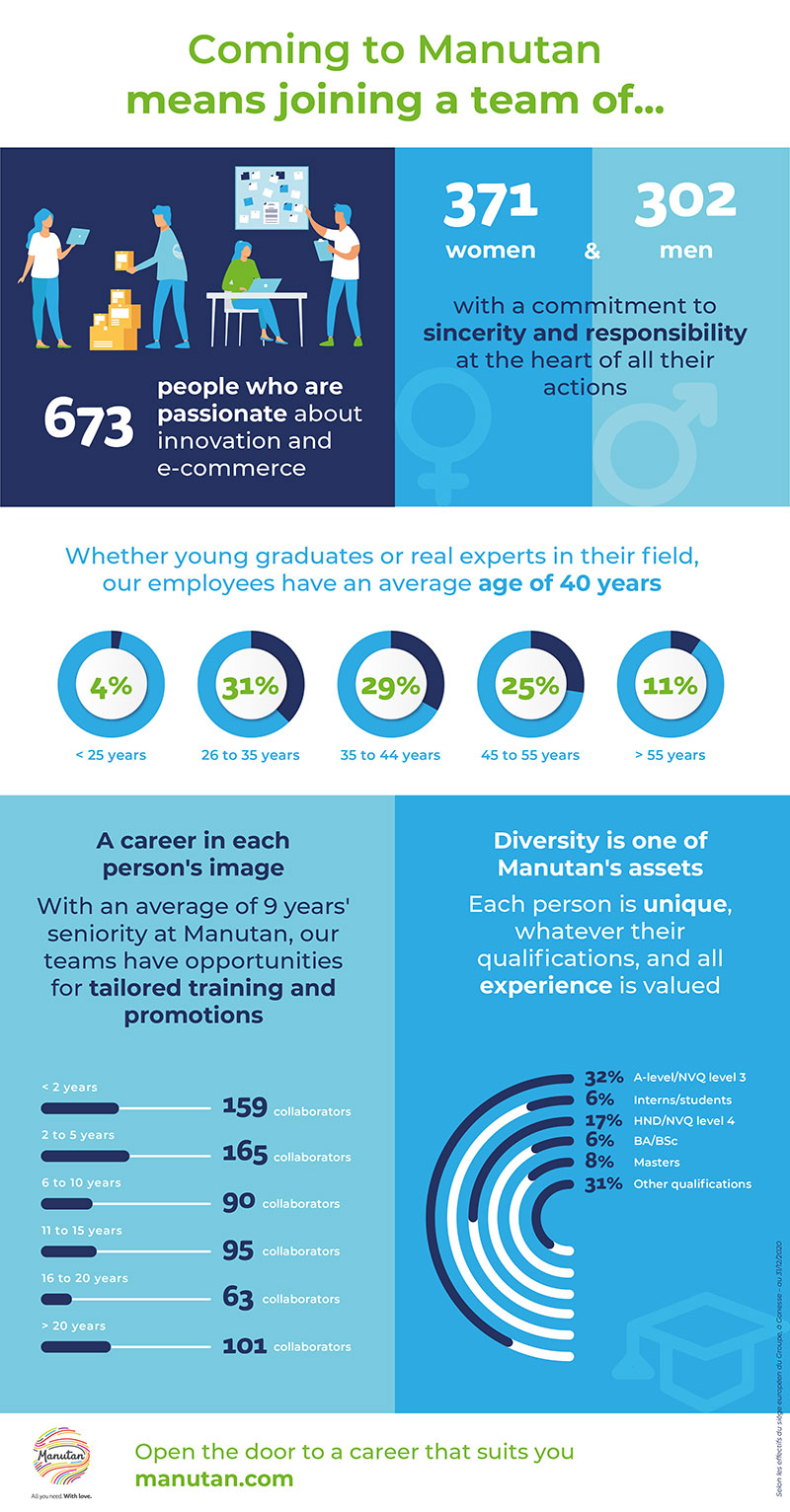 Among the 673 employees working at the Gonesse headquarters, a few trends can be identified:
Gender parity is clear with 55% women and 45% men on average.
Although the 1981-1996 generation is especially prevalent, all ages and all levels of education are represented.
Because employees' fulfilment is at the heart of the company's actions, in particular through internal transfer opportunities, the average seniority is 9 years.
See our job openings and open the door to a career that suits you.
*according to the staff numbers at the Group's European headquarters in Gonesse as at 31 December 2020